Anthony John Marmorale, Jr.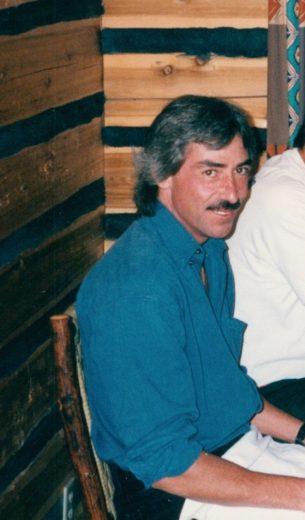 Born April 24, 1961 in Glen Cove, New York
Departed March 25, 2022 in Melbourne, Florida
Anthony John Marmorale, Jr. passed away March 25, 2022, at 60, peacefully at home with his family. He grew up in Oyster Bay, New York and moved to Melbourne in 1998 to be close to family. He was the beloved son of Rose Marmorale, Melbourne, Florida and of the late Anthony J. Marmorale, of Oyster Bay, New York; devoted brother of Suzanne Barnhardt and brother-in-law of Frederick Barnhardt, Melbourne, Florida.
Anthony was known by his friends as "Tony" and had an outgoing personality. He enjoyed helping others and touched the hearts of many. Tony was enthusiastic about archery, enjoyed fishing and boating and other outdoor activities. Tony was a diehard NASCAR fan and never missed a New York Yankees game. Tony will always be remembered by family, friends and strangers for his kindness and generosity. Tony will be truly missed by many.
His Funeral Mass will be celebrated at Holy Name of Jesus Catholic Church, 3050 North Highway A1A, Indialantic, FL 32903 on Friday, April 1, 2022, at 10:30 am.
In lieu of flowers, donations can be made to the American Cancer Society.
6 entries.
Sweetest Guy. So blessed God put him on my path. Very good friend. There for me through tough times, not just when I was ok. Always had a nice time when we hung out. So sorry he had to go through so much. Glad he is happy and out of pain now, miss you Tone Capone. I know I'll see him again, but I know I'll see you again one day, and we'll have fun & laughter again. We could be such goofballs together. Thank you for being my friend and always so good to me. You were a blessing Tony.
Tony was my high school sweetheart, one of my greatest loves in my lifetime, we stayed in touch, I spoke to him a couple of months ago he will be forever in my heart I know he is pain free now and I have another Angel looking over me, till we meet again Tony you are forever in my heart
Tony always had a big loving heart. A big hug and a smile, willing to help.
In memory of Tony I have been a friend for about 9 years Tony was my Guardian Angel because of Tony I have been sober for 41/2 years when I met Tony I thought that I was alone and nobody would ever care for someone like me I didn't want to live or feel anymore I hated life because of Tony I am sober and love myself he has taught me that no matter what I'm worth more than moneycould buy and how to love myself Tony was a very caring,loving person no matter how much he hurt he stayed strong for me and taught me how to do the same I know that he would want me to keep growing stronger and not give up I also know that he is watching over me from above just like the guardian angel that he was the day we met Tony I know that your watching over me and you can rest in peace I will never give up and I will be strong we will meet again in our eternal life I miss you so much you'll always be my guardian angel 😇
Tony was not only my cousin but he was truly my " best friend " and he will be deeply missed! My prayers are with his immediate family and friends.
Tony was a class guy with a big heart. Easy to talk with and always looking to make new friends He had a great sense of humor and would be the first one to help anyone in need. He was a born fisherman just like his dad. Tony will be greatly missed by all who was lucky enough to share a moment of his life with him. May he rest in eternal peace .