Barbara R. Whitley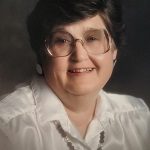 Born September 23, 1933 in Chicago, Illinois.
Departed on December 11, 2020 in West Melbourne, Florida
Barbara R. Whitley, 87, was born in Chicago and passed away on December 11, 2020 in West Melbourne.
Barbara moved to Brevard County, Florida in 1957 with her husband and remained a lifelong resident. Barbara earned a MS Ed in 1976 and an MSW in 1986, both from FSU. She worked as a Social Worker for the Brevard County Health Department from 1972 until 1983 when she founded South Brevard Hospice, later becoming Holmes Regional Hospice and eventually Health First Hospice. In 1989 she started Brevard Guardianship Services a Not For Profit organization that provided guardianship services to elderly, developmental, mentally disadvantaged and indigent citizens and Private Case Management, a private practice opened to serve elderly clients and their families. Barbara was a life-long volunteer advocating for elder care and guardianships.
Barbara is survived by her husband, Charles Whitley; daughters, Sue Ferron, Julie Whitley and Ruth Santore;
granddaughters, Jamie Stingle, Candice Watson and Casey Kilbourne
5 great-grandchildren.
Visitation will be on Wednesday, December 16, 2020, from 5:00 pm until 7:00pm at the Brownlie-Maxwell Funeral Home.

2 entries.
My deepest sympathy to Charles, and family. Barbara was one of the sweetest persons I ever met. God rest her soul. She is greatly missed.
My sincere condolences to Mr. Whitley, Ruthie, Candice and Casey. Hospice of Health recognized Barbara's role in founding the organization at its Board meeting yesterday. Mike Bronwlie gave an excellent overview of her involvement. I of course remember her as Ruthie's Mom and Candy and Casey's grandmother and the Angel of Mercy at my husband's grandmother's bedside when she passed away. May she rest in peace. Leonor Zies.