Beatrice Marie Ouellette
September 26 1932 – February 28 2022
Beatrice was born and raised in Lynn Massachusetts. She was the youngest of six siblings.
She married Raymond Ouellette on September 6, 1954. They lived in Peabody and Lynn, Massachusetts and had 2 sons, Kenneth Raymond and Philip Andre.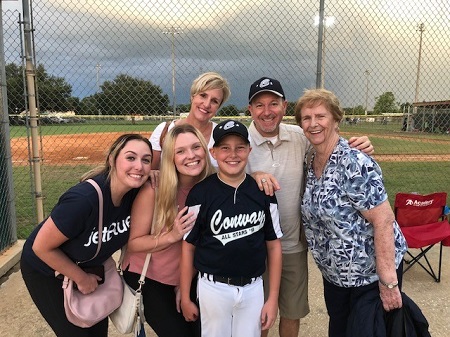 Beatrice was a homemaker and Ray was a meat cutter in Boston.
In 1969 they decided to pack the family up and move to Florida as Ray started working for The United States Postal Service. Bea's sister had already moved to Florida and loved the change of climate, and so they were convinced Florida would be a great place to live. Bea's mother told her when she moved away she would get pregnant, and she said no way.. well in 1970 Rene Lynn was born.
Beatrice enjoyed cooking for her family and was well known for her famous apple pies and Spaghetti dinners.
She loved dancing and later in her life she enjoyed traveling with a good group of friends.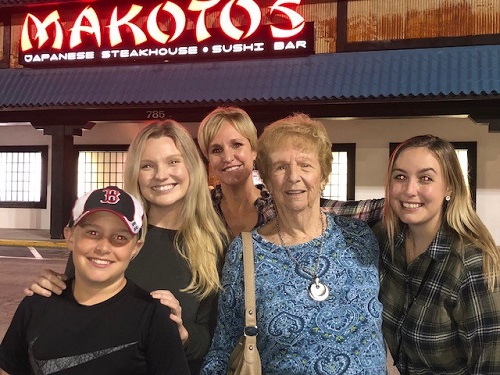 The last 26 years she lived in Palm Lakes Estates, and absolutely loved her home and the great community of retired friends.
She loved her family and loved spending time with them. She had 7 grandchildren: Greg and Katie, Corrine and Claire, and Sydney, Meagan and Nathan.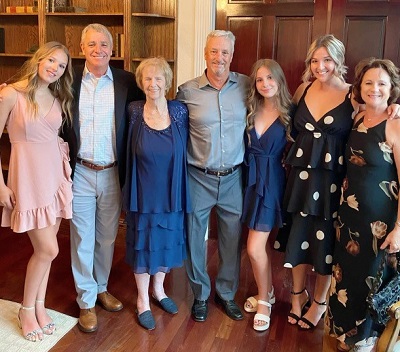 Calling Hours will be at the Brownlie – Maxwell Funeral Home on Thursday March 3rd from 5pm – 7pm. A Funeral Mass will be celebrated on Friday March 4th at 10:30am in the St Joseph Catholic Church on Miller St. in Palm Bay.

3 entries.
May you find peace and comfort in knowing that your mother was loved by many. Want to extend my deepest sympathy to you and your family. 🙏
My sincere condolences at the passing of your mother and grandmother. Whenever Phil spoke of her, it was always with much love. She must have been a special woman. I pray that her love for you will be enough to sustain you until you are joined again in heaven. May her voice ring in your ears and her memory fill your hearts with joy for many days to come.