Bette Jean Jackson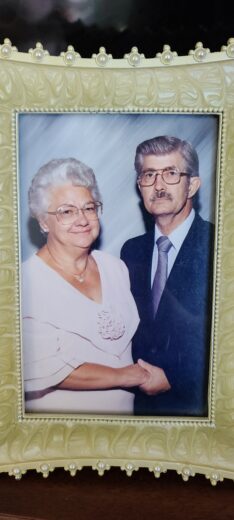 Born on March 19, 1933 in Fornfelt, Missouri
Departed November 14, 2022 in West Melbourne, Florida
Bette Jean Jackson, 89, of Melbourne, Florida was born March 19, 1933 in Fornfelt, Missouri to James Lester and Tessie Mae Nolen Pinkston.
Her family includes her daughters Laura (Douglas) Corwin and Dona Ives; son Bruce Jackson; sister Ruby (Kelly) Heyen; grandchildren Jennifer, Sara, Shawn, Jeffrey, Matthew, Ciara; ten great grandchildren and one great great grandchild.
She was preceded in death by her husband William on April 1, 2009 and her son Randall on January 6, 2022; her parents and eight brothers and sisters.
Bette enjoyed travelling and spending time with her family. She had worked in both hospitality and retail businesses assisting others.
No service is scheduled, she will be laid to rest in Missouri.
Please consider donations in her memory to the Leukemia and Lymphoma Society: