Betty Jean Maxwell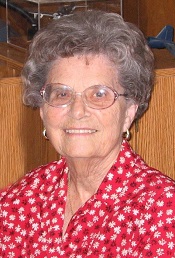 Born April 16, 1923 in Melbourne, Florida.
Departed on December 27, 2020 in New Smyrna Beach, Florida
Betty Jean Maxwell, 97, was born in Melbourne on April 16, 1923 to VC and Olive J. Brownlie and passed away Sunday, December 27, 2020. Betty Jean was thought to be Melbourne's oldest native. She was very busy as a young girl-playing the flute, dancing and performing in acrobatics. Betty Jean did everything with her best friend Claudia Catterton. While attending high school she studied piano and played the flute in the band. A cheerleader for the school football games, at half time, she would run to change her clothes and return to the field as drum majorette for the half time show. She graduated from Melbourne High School in 1940 and attended the University of Miami where she was the first or second girl in the UM "Band of the Hour". From her teenage years and into her eighty's she was the organist at Brownlie-Maxwell Funeral Home.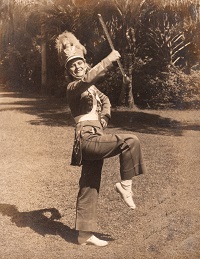 On a blind date in 1942 she met Lt. Bert Maxwell of Denver, CO who was a Naval Aviator stationed at NAS Banana River (now PAFB). They were married a year later. When Bert was reassigned to duty in the Pacific Betty Jean worked for the local rationing board. She was a member of the Tempo Club, Pink Lady Volunteer at Brevard Hospital (Holmes Medical Center), a 60-year member of DAR Abigail Wright Chamberlin Chapter, charter member of the Melbourne Municipal Band, and several Bridge Clubs. Betty Jean was a member of Eastminster Presbyterian Church and later First United Methodist Church of Melbourne.
Betty Jean is survived by and will be dearly missed by her children: son, Greg Maxwell; Daughters and sons in law: Pam and Steve Wehner and Jennifer Maxwell and David Burt; Grandchildren, Justin and Adam Maxwell, Emily Jerome, Matthew, Colin, Rachel and Elliot Wehner; Great-Grandchildren, Mason, Olivia, Anni, Norah, Lydia, Luke, Marilyn, Hanley, Levi, Morgan and Cohen. She was preceded in death by her husband of 66 years Bert.
A Celebration of her life will be held at a later date.
Betty Jean had many friends because she was a friend to many.
Because her death was from Covid19 the family request that in her honor people wear a mask, social distance, wash hands and not attend large group functions.
7 entries.
Jennifer My sincere and deepest condolence to you and the family over the passing of your mother. Losing your mother is a place in the heart you can never fill. She lived a long and remarkable life.
Jennifer - My deepest condolence to you and the family. I know you spent many happy moments with her. Losing your mother is a place in the heart you can never replace.
Greg, Pam and Jennifer, I truely loved your mother. As a young child I spent many hours at your home on the river. Your mom was always kind and generous,but she also expected children to behave. She always greeted me with a warm smile whenever I ran into her, be it at Pops or Eastminster Presbyterian Church, or a Tempo club event. My mother loved Betty Jean dearly and they were life long friends.Although I feel like a Melbourne icon has passed, and that makes me sad, I'm also glad for her release to heaven. I hope someday soon we can gather to honor this marvelous women. With loving thoughts, Patsy
May she RIP, a very good person.
She is greatly missed but will be seen again. So many wonderful memories!
So sorry for the loss of your dear Mom!! My sincere condolences Jenny, Greg & family!! Prayers for God's peace and comfort for all of your family!!!♥️🙏🙏🙏
Dear Greg, Pam, Jennifer, Justin, Adam, Emily and the entire Maxwell Family, My sincere sympathy and condolences to you all on passing of your Mom and Grandmother, Betty Jean. She certainly lived a full life. She has been reunited with her beloved, Bert, and at peace. You are all in my thoughts and prayers during this difficult time. Love and Hugs, Katie (PS: Katie #1)