Bob MacFadden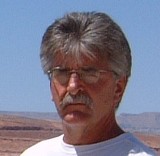 Born in Bridgeport, Connecticut on October 5, 1946
Departed in West Melbourne Beach, Florida on February 9, 2019
Bob MacFadden, age 72, passed away peacefully at home Saturday, February 9th, 2019. He is survived by his wife Pat of 52 years, his sons Robert and Stephen and 7 grandchildren.
In lieu of flowers donations can be made to the American Cancer Society.
A Celebration of his life is planned for the near future. Please check back here for more details later.
23 entries.
Very sorry to hear. We will keep Bob and family in our prayers. Olga & Jerry Kelly
You are the love of my life, my true soulmate, and I'm so mad at you for leaving me after 52 years when we had so much left to do, see, accomplish and enjoy together. My memories will have to be enough for now, my heart truly aches for you. Love you forever, Pat
A great man so full of life and love. Although his work wasn't finished he made an impression on everyone he met and gave of himself whenever he could. He will be missed by many. Please come by the celebration of life when it is scheduled to share your stories and memories of Bob.