Brigitte E. Burchett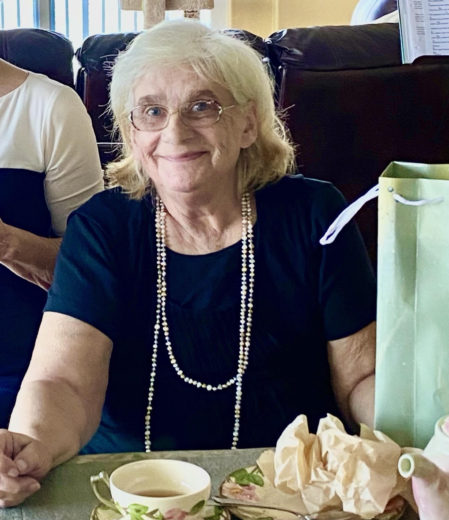 Born on February 26, 1955 in Hameln, Germany
Departed on March 21, 2021, in Palm Bay. Florida
God blessed many people with this woman. She possessed great traits and forwarded them on. Full of heart and life, she had captivating experiences, including her childhood in Deutschland. Relationships, experiences, and cherished memories were most important to her.
She is survived by her sons Aaron (Amy) and Neill (Brittany), five grandchildren, Julian (dear love), and her Florida family. A Celebration of Life will be at the Ted Whitlock Community Center, 1951 Malabar Road NW, Palm Bay on April 24 from 10am – 2pm. Live plants suitable for the area are welcome.
Brigette's Missouri service will be at Mount Hope Cemetery, 1515 Lemay Ferry Road, St. Louis on May 1st at 10am. Family and friends will meet behind the Hoffmeister South County Chapel and follow in procession to the gravesite. Live plants suitable for the area are welcome.
6 entries.
Well Mom, such a bitter sweet time and tons of memories; lucky enough to have so many I'm sure I may have forgotten some. If I think hard enough, I can probably remember them all. For that I am so fortunate and grateful. So - Onward I go with great memories and deep love. Sad, so sad but so grateful at the same time. You'll live on and I know that if I look hard enough, I will be able to tell you are with us. I've already seen it. Love you Mom. We will meet again.
I do so miss you my friend...sharing good food, long conversations and just quality time. I'm not sure I will ever stop looking for the interesting internet posts of your latest information you discovered that greeted me almost every morning.
Oh how I miss my dinner buddy...Good food, long conversations, and just sharing time together. You were a special person and a special friend. A huge loss to your family and your friends. See ya on the other side my friend... get the garden started!
Dear Brigitte We are very sad that you have already gone from us. In our hearts you will continue to live with many memories of our beautiful time as children in Lauenstein and teenager in Büdingen. Margit and family, uncle Artur, Eckhard and family.
Brigitte, you were one of the smartest women I know and I will miss not having you to talk to any longer. You could always make me laugh and the memories of the happy times we shared will be with me forever. I love you, my friend. Lilly
Dear Brigitte, we hope you'll meet now the once you missed while you stayed with us down here. We will keep you in mind. Dieter, Doris, Peter and Sabine and for sure Heinz