Calvin F. Yeary, Sr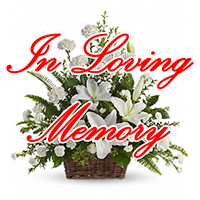 Born in Harriman, Tennessee on April 25, 1930
Departed in St Cloud, Florida, on March 21, 2019
Calvin F. Yeary, Sr., 88, of St Cloud, FL Passed away on Thursday March 21, 2019. He was the retired City of Melbourne Water Treatment Plant Manager, moving here in 1962 from Chattanooga, TN, was a member of The First Baptist Church of Melbourne and enjoyed gardening and building things.
Survivors include his wife Doris, sons Fred, Jesse and daughters Brenda Cox and Lynda Stevenson and 30 grandchildren.
A memorial will be held on Saturday March 30th at 1pm in the First Baptist Church of Melbourne.
1 entry.
So sorry for everyone's loss Papa was a great man, when I was younger and spent the summers out there we would all wait for him to come home he would always bribg home candy for the kids. He will be missed love you all