Carlo Mayer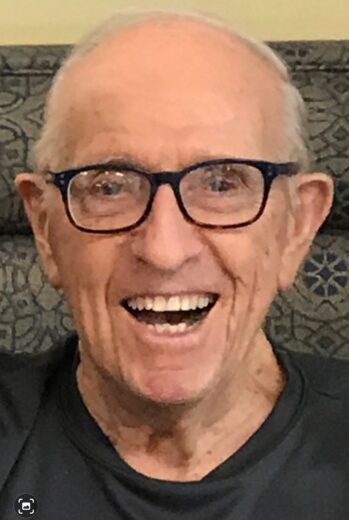 Born on May 28, 1926 in Philadelphia, Pennsylvania
Departed April 23, 2023 in Indian Harbour Beach, Florida
Let us tell you about Carlo Mayer. He came to Brevard County in 1958 from New Jersey with his wife and four children to start a new life building homes for families who would come to the area to work for the space program. He was instrumental in developing multiple neighborhoods not only along the Brevard County beaches but also in other parts of central Florida. A devout Catholic, he was also involved in supporting the start of several Catholic churches and schools in the area even building temporary classrooms for Ascension.
Carlo was born on May 28, 1926 in Philadelphia, Pennsylvania to Renato and Phyllis Mayer. He grew up in his beloved Atlantic City, New Jersey. He served time in the US Navy. He married Anne (Caporilli) in 1950 and had four children Cynthia Mayer, Carlo (Lisa) Mayer Jr., Frances (James) Cox, and Anne Mayer(Paul Callahan).
He then worked with his father for many years in the Northeast before coming to Florida where they continued their collaboration. He was an integral part of the community in Brevard County for many decades and had many friends. He was the beloved grandfather to Renato Bass, Lane and Matthew Mayer, Jayme, Kasey, Carla and Aerin Cox and Nicholas and Madison Mayer. He has a surviving sister Lauretta Gillen and many nieces and nephews.
Carlo loved his Italian heritage and traveled to Italy several times to connect with his relatives. He devoted many hours to studying Italian. In his younger years he was friends with many of the early pioneers of Brevard County enjoying golf, tennis, and dog racing with them. He was a lifelong New York Jets fan. He was famous for some of his iconic sayings such as "keep up the good work," "don't go out with wet hair", "put your socks on ", "keep out of the draft", "do you have enough money?" and "it's good to be the king".
A life well lived, he left us on April 23, 2023 and his influence and values will remain in our hearts as we go on without him.
Services will be held at Brownlie-Maxwell Funeral Home, 1010 E. Palmetto Avenue, Melbourne on Tuesday, May 2, 2023 at 11 am with interment to follow at Florida Memorial Gardens.