Carroll "Doc" Jones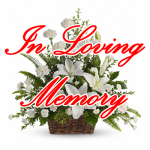 Born on November 15, 1933 in New Smyrna Beach, Florida
Departed in West Melbourne, Florida on December 22, 2019
Carroll "Doc" Jones, 86, of West Melbourne passed away on Sunday December 22, 2019. He was Korean veteran of the USAF, and retired as a Detective with the Brevard County Sheriff's Office, an avid outdoorsman who loved hunting and SCUBA diving.
Survivors include his wife Doris, sons George, Charlie (Trish), daughter Anne Epperson and grandchildren David and Anna. He is predeceased by his son Jimmy.
A memorial service will be held on Saturday January 4th at 2pm in the Brownlie & Maxwell Funeral Chapel.
Donations in his memory may be made to the Sheriff's Boys Ranch.
9 entries.
Doris & family, Was very sorry to learn of Doc's passing away. Will keep you all in prayers. Neighbors Deb & Bob Smith
Doris We were deeply saddened to hear of Doc's passing. Our condolence and prayers are with you and all your family. Bob & Rhonda Heins
My sincere sympathies for your loss.
So sorry for your loss! Will continue to pray for your family and ask for blessings to be sent to you! Amen
So very sorry for your loss..healing prayers.
Our heartfelt condolences are with you at this difficult time. Much Love Mike and Debbie Clifford
Doris and family. So sorry to hear the passing of Doc I will always remember him God bless you and know that I am thinking of you.
I am extremely sorry to read about the passing of my cousin, Doc. We spent many years in our common endeavors to research our Norris Family roots both in the US and Brazil. I'll never forget the times we spent in our various searches for the answers to our many questions. They will always be cherished and I will always remember his friendship. He will be sorely missed. My condolences are sent to his wife and children. Sincerely, Scott Reynolds
Our deepest sympathies on your loss.