Catherine Landy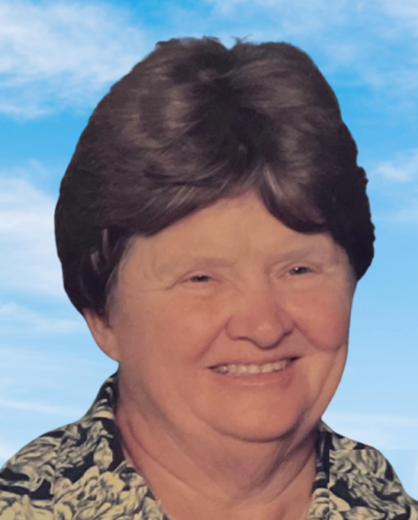 Born on January 28, 1930 in New York, New York
Departed July 28, 2022 in Melbourne, Florida
Catherine Landy, 92, peacefully passed away on July 28, 2022, surrounded by her loving family. She was born on January 28, 1930 to Olive (Carroll) and Thomas Walsh in New York City. She graduated from Aquinas High School and attended George Washington Evening School in New York. After marrying, she lived and raised her family in both the Bronx and Mahopac, New York. Catherine worked as an information operator, elderly healthcare provider, in administrative services, and most importantly as a wife and mother.
She moved to Palm Bay, Florida in 1988. Catherine was a founding member of Our Lady of Grace Catholic Church, where she was active in many ministries including serving as an usher into her 80's. She enjoyed arts and crafts, following golf, humor, and playing games with friends and family. She will be forever remembered by her family as caring, full of joy, spirit-filled, selfless, and deeply loving.
Catherine was preceded in death by her beloved husband of 49 years Michael Landy. She is survived by her five sons: Michael Landy Jr. of Sun City Center, Florida, Patrick Landy of Melbourne, Florida, Robert Landy of San Jose, California, James Landy of Cape Canaveral, Florida, and Daniel Landy of Titusville, Florida. She is further survived by her eight grandchildren Patrick Landy Jr., Kristen Landy, Beth Landy, Stephen Landy, Melanie Landy, Kaitlin Landy, Jessica Landy, and Kimberly Landy.
Calling hours will be held from 4 – 6pm on Friday August 5, 2022, at Brownlie-Maxwell Funeral Home, 1010 E. Palmetto Ave, Melbourne, Florida. A Funeral Mass will be celebrated at 11am on Saturday, August 6, 2022, at St. John the Evangelist Catholic Church, 5655 Stadium Parkway, Viera, Florida. Anyone planning expressions of sympathy is asked to consider St. Jude Children's Hospital.
St. Jude Children's Research Hospital
3 entries.
Our thoughts and prayers are with Cathy's family. Mike and Cathy lived a few streets away from us and we remember Mike riding bikes or walking around the neighborhood with Danny. Cathy and Mike recruited our two children, Michelle and Mike, to usher at Our Lady of Grace along with them. They always took an interest in them and their sports. Both Mike and Cathy Landry will always be remembered by our family, they made such an impression on all of us as loving parents We are sad to hear of Cathys's passing and are sorry that we were unable to attend the service.
My heartfelt sympathies go out to my Aunt Cathy and her loving family. I visited Aunt Cathy with my husband and my sister, Linda a couple of times since I live here on the west coast She was always so positive and uplifting while talking about her loved ones. I will keep all of her loving family in my prayers. She was so sweet to me and I will miss our visits with her. Love Frances
To my Cousins, (Brothers from another mother!), I pray that you find comfort just knowing how lovely Aunt Kiki was. We all have very fond memories and I just believe that she and Uncle Mike and the rest of our families have reunited in such grace and peace. Although we will miss Aunt Kiki a lot, prayers bring us closer each time. May God bring you comfort in the coming months.