Charles Leedy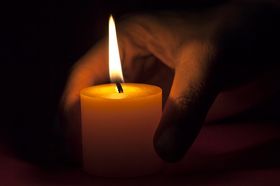 Born on August 28, 1940 Buena Vista, Ohio
Departed July 10, 2022 in Palm Bay, Florida
Charles born in Buena Vista, Ohio on August 28, 1940 to Estel and Gladys Womack Leedy.
He was preceded in death by his mother Gladys Womack Leedy and father Estel Leedy and his sisters Gaynell Gose and Sue Waller. Surviving are his wife of 40 years Doris Angel Leedy; two sons Charle Estel Leedy and Jack Benard Leedy both of Malabar Florida; daughter Jill Donohoo of Blanchester, Ohio; sisters Barbara Mandrey of Portsmouth, Ohio and Carolyn Rice of Bremen, Kentucky; two grandsons Tyler and Alex Donohoo and three great grandchildren.
Charles was a young man who loved farming and was a quality control supervisor at Ford company in Batavia, Ohio. He also worked in real estate. He was absolutely a devoted husband and father.
His family was everything to him.
Friends may call from 10 am until his Funeral Mass at 11 am on Wednesday, July 20, 2022 at St. Joseph Catholic Church, 5330 Babcock Street, NE, Palm Bay, Florida. Burial will follow in St. Joseph Catholic Church Cemetery on Miller Street in Palm Bay, Florida.
1 entry.
Charles was a good friend and will be truly missed.