Charles "Scamp" McMillan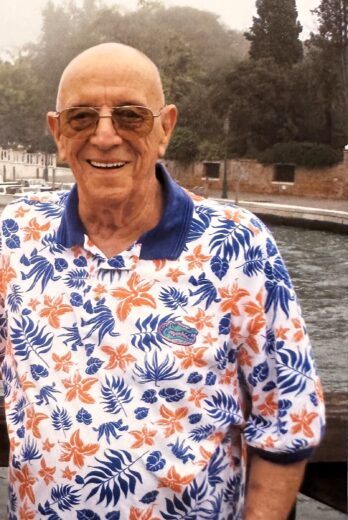 Born September 23, 1931 in Lenoir, North Carolina
Departed August 28, 2023 in Melbourne, Florida
Scamp McMillan, 91, was born September 23, 1931 in Lenoir, North Carolina and passed away August 28, 2023 in Melbourne, Florida. Scamp was a retired multi-business owner of OK Tire Store, Jiffy Food Store and Tidy Car.
He was a proud Marine veteran and member of the Melbourne Rotary Club for many years. Scamp and his wife Sue both served as youth advisors, elders and deacons at Eastminster Presbyterian Church. He was a loving, caring, fun-filled spouse, father, grandfather and friend. He was a man that made a difference in many people's lives and will be greatly missed.
Scamp was predeceased by his wife Sue in 2008.
He is survived by his daughter and son-in-law Leslie and Brian Cheney; granddaughters Amanda (Pavin) and Sara; and long time companion Lois Sabino.
Services will be held Monday, September 18, 2023 at 3 pm at Eastminster Presbyterian Church. In lieu of flowers, donations may be made to the Meals on Wheels organization:
1 entry.
The world needs more characters who are selfless and caring. We need more Scamp. RIP