Darlene P. Taylor-Powers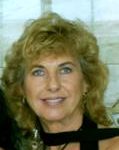 Born on March 14, 1949 in Kingsport, Tennessee
Departed in Rockledge, Florida on December 16, 2019
Darlene P. Taylor-Powers, of Melbourne FL, formerly of Kingsport TN, passed this life Monday, December 16th, after a long-fought battle with cancer. She was a former employee of Eastman Kodak, moving to Melbourne, FL in 1984, where she was President and co-founder of Custom Industrial Products, Inc.
Living to cherish her memories includes her husband, Henry Powers, Jr. of Melbourne; her sons, Tim Taylor, and wife Loree of Kingsport; Chris Powers, and significant other Denise Benson of Melbourne; and her daughter, Candi Powers of Melbourne. Her grandchildren include granddaughter, Charlee Rain Taylor, of Kingsport, and her grandson, Tyler Powers of Melbourne. She is also survived by three sisters. Leona Browder and husband Dwight of Kingsport, Cathy Marsh of Kingsport, and Patricia Littrell of Surgoinsville, TN. Sisters-in-law include Barbra Powers of Kingsport, and Shelia Powers of Myrtle Beach, SC., and one brother-in-law, Dave Powers of Myrtle Beach, SC. She had many nieces and nephews, all of whom will miss her dearly.
Services will be held Saturday, December 21st at Brownlie-Maxwell funeral home in Melbourne, FL. The memorial gathering for friends and family will be from 3 to 5pm, with the service beginning at 5pm.
In lieu of flowers, the family would appreciate a donation be sent to: Vitas Healthcare (memo, Darlene Taylor) 4450 West Eau Gallie Blvd., Suite 250, Melbourne, FL 32934.
6 entries.
So very sorry for your loss. We were best friends in 6 th grade at Jefferson Elementary school and I often spent overnights at her home in the school. I also know Tim, her son and he's stand up young man and real pleasure to know him and Darlene Profitt but lost contact when she moved to Florida. Sorry for delay of my sympathies., Sincereley, JENNIFER( Greene) Jeno
Darlene was a well respected professional woman who entered an industrial market, where men dominated, early on with great success for her. I'm sure she has left her permanent mark even as God has allowed the dreaded C disease To take her home far to early.
The Family of Darlene, So sorry to hear of the passing of Darlene. Our thoughts and prayers are with you at this difficult time. Heartfelt Sympathy to the Family. The Moore's, Peggy, Jeremy, Marty and Sha.
I will carry you in my heart always!!!
Such a beautiful Women inside & out. We'll miss her here on earth but celebrate that she is now in peace with the Lord.
Darlene was a very kind-hearted soul and quite a lady. She was always very kind and welcoming to me and to my daughter. She became a good friend of mine and she will be truly missed. Our prayers are with all of her family, I'm so sorry for your loss. I did send flowers already, I wanted to share our love for Orchids. God Bless.