Darryl Ray Stanford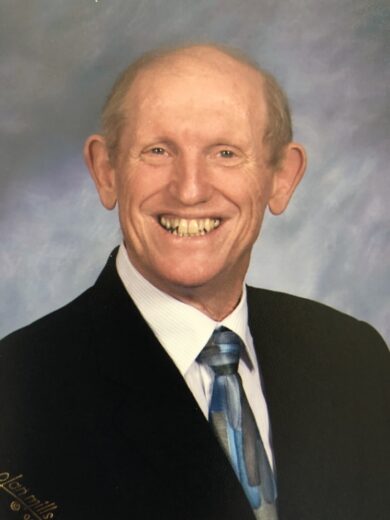 Born on September 20, 1945 in Abington, Pennsylvania
Departed March 23, 2023 in Lakeland, Florida
Darryl Ray Stanford, age 77, of Poinciana, Florida, went home to be with his Lord on March 23, 2023.
Darryl was born on September 20, 1945, to Clarence and Mary Stanford in Abington, Pennsylvania. He played Little League and was a member of the Junior Choir at First Presbyterian Church in New Jersey. He moved to Florida when he was 14, where he came to know Jesus at First Baptist Church of Pinellas Park, Florida. As a young person he was involved in church leadership and Youth for Christ, as well as a youth choir touring group called Teen Tones.
He graduated from Boca Ciega High School in St. Petersburg, Florida, in 1963. He sang in Boca Ciega Singers in high school and had the main understudy lead in The Mikado. His director, Miss Baker, made a significant impact on his future career choice. While at St. Petersburg Junior College he played a drama role in Little Mary Sunshine.
In 1966, Darryl met Candy Hauck at Florida State University. Darryl and Candy were married on February 10, 1967.
Graduating from Florida State University with a music education degree in August of 1966, Darryl began teaching music in Titusville, Florida. While there, he also directed music at First Baptist Church in Mims, Florida. Under Pastor Joseph Boatright's mentorship, he surrendered to the music ministry and spent a year at New Orleans Baptist Theological Seminary. Darryl served at First Baptist Church in Largo, Florida, and then spent four years at First Baptist Church in Brandon, where he was ordained as a music minister.
Gardenside Baptist Church, in Lexington, Kentucky then called him to serve as Minister of Music and Youth, where he served three years, completing his master of church music degree at The Southern Baptist Theological Seminary. First Baptist Church in Indialantic, Florida, then called him as Minister of Music where he served 16 years, initially, where The Living Christmas Tree music programs were loved county wide.
He served as Band Parent President while his son was in the Melbourne High School band. Darryl had the privilege of taking a young adult singing group, Sonrise, to The World's Fairs in Knoxville, Tennessee and Seattle, Washington, where they performed at the Baptist Pavilions. He served the Florida Baptist Church Music Department as vice-president and president and also received the Paul Bobbit Award in 2007 for outstanding contributions to Florida Baptists Worship Ministry.
Delaney Street Baptist Church in Orlando, Florida, called Darryl to serve as Minister of Music and Senior Adults. He had two children's choirs, a hand bell choir, and directed several dinner theaters there, together with his regular worship. He also loved working with a large group of seniors, taking them on out of town trips. He and Candy taught the study Experiencing God there.
After 10 years at Delaney Street Baptist, Darryl was called back to First Baptist Church in Indialantic where he served six more years and then retired to spend more time with his beloved grandchildren. He worked in church music for more than 44 years. He was passionate about serving the Lord and loved the work he was called to do.
Darryl moved to Poinciana, Florida and became a member at First Baptist Church in Kissimmee where he sang in the choir several years and led a senior adult choir which sang in nursing homes. He enjoyed biking, golfing, playing with his grandchildren, enjoying life, and cheering on the Florida State Seminoles. He was faithful in serving and is now serving in God's heavenly choir.
Darryl is preceded in death by his parents. He is survived by his wife Candy; his brother Kerry (Carol) Stanford and his sister Karen (Dana) Stanford; his two children Stephen (Kim) Stanford and Kimberley (Scott) Childers; and his six grandchildren Madeleine, Dean, Sam, Catherine, Evan, and Natalie. He is also loved by many nieces and nephews.
His memorial service will be held at First Baptist Church in Kissimmee, Florida, on April 22, 2023, at 11:00 a.m.
In lieu of flowers, please consider a donation in Darryl's honor to First Baptist Church Kissimmee Music Program – please designate the fund as Miscellaneous. You may also consider a donation to Cure Alzheimer's Fund:
First Baptist Church Kissimmee
2 entries.
Darryl was such a kind, caring person whose smile lit your heart on your worst day. We became friends during his time at Delaney St. Baptist Church. While singing with the praise team he led, I had to have emergency abdominal surgery, causing me to leave Sunday morning preservice practice abruptly. Somehow he found out I had gone to the hospital and when I woke Monday morning, early, his is the face I saw. He was praying over me. I'll never forget his ever-present lived-out faith and sunshine smile. My love and prayers for the family. I'm so very sorry for your loss. He will be greatly missed by many.
I first met Darryl nearly five years ago soon after my husband and I moved to Solivita, where Darryl and Candy had already lived several years in retirement. Candy brought Darryl to her and my Christian book club because we were reading one of his favorite books and one they had shared with their grandchildren: C.S. Lewis's "The Lion, the Witch and the Wardrobe." At that time, Darryl could still read out loud the parts of different characters in the book with dramatic expression. It was such a privilege to have him because he added so much to the reading. I would have loved to sing in one of his choirs, but I know I will sing with him and Candy some day around the throne. Those of us who shared these past few years with Candy, as she loved and cared for Darryl here in Solivita, simply do not have words to express how much she impacted our lives with her devotion to her life's companion, and even more, to the Savior they both loved and served.