Dave Breuning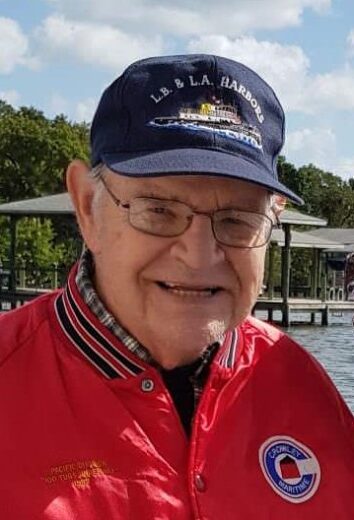 Born on June 19, 1942 in Durango, Colorado
Departed October 31, 2023 in Palm Bay, Florida
Dave Breuning was born on June 19, 1942 in Durango, Colorado. He departed on October 31, 2023 Palm Bay, Florida.
The funniest, most self-effacing, kindest, gentlest, and honest person the world can hope for, died on October 31st, 2023. David George Breuning was 81.
Fittingly, on the eve of All Souls, David and a brilliant Harvest Moon waned together at the William Childs Hospice House in Palm Bay. A blythe spirit and poet by nature, he relished the words of great literature. He recited poems aloud. He embraced beauty in the air and on the ground. He recognized beauty and drama in all people.
David was the son of George and Doris Breuning of Melbourne. George was a civil engineer who worked on various massive government projects in the U.S., and so David was born in Durango, Colorado. In 1952 George was assigned to the design team of the new Cape Canaveral in Florida and the family settled on Fee Avene in Melbourne. Dave attended Our Lady of Lourdes Catholic school down the street. He graduated with Mel-Hi's Class of 1960, and to his surprise was chosen Master of Ceremonies for the senior talent show. He retained a select few dear high school friendships though his lifetime. He worked and studied in Gainesville and got his associate degree from Santa Fe Community College.
Going forward, Dave set about on a journey of exploration across the country, by thumb and by bus, taking in wonderous diversity in music, art, and in humanity. His unlikely first job with Belcher Oil back on the East Coast began a career path ultimately leading as far as Alaska and through international waters. A succession of Maritime jobs came to him as if by magnet. He crewed fishing boats, research vessels, oil rigs, tugboats and tankers. He was a deckhand, a roustabout, a messman.
"Tugboat Dave" finally settled in Long Beach, California, where he mastered the art of safely fueling monstrous container ships arriving in Port. As a union member of Seafarer's International, he attained the respected rank of Able Bodied Seaman and was a member of the Merchant Marine. He bought a small condo in Naples and therein he installed a landscape of Lionel Trains on a platform that took up the entire living space. He explored California on his big Japanese motorcycle, his old VW bus, his Toyota pickup, and put in many miles on foot and on a vintage 10 speed bike. He was accompanied in later years by his rescue dog BO-D (for big old dog.) His heart belonged to a longtime girlfriend but he never married.
Dave retired there from Crowley Maritime Corporation. He was nourished by the deep friendships within his tight knit family of exceptional SoCal neighbors and friends who had his back and remember him fondly. As a life-long insatiable reader, he was known to converse for hours over coffee with wit and wisdom on just about any subject. David retained a reverence for his Catholic upbringing. He judged not, worked diligently, lived frugally but joyously, and gave generously.
He was preceded in death by his parents, Doris Elizabeth Obley and George Henry Breuning; his sister Barbara Breuning Montano; brother-in-law Leonard Harold Montano and his nephew Eric Lee Montano.
David is survived by his sister Christine Breuning Schornagle, brother-in-law Frank W. Schornagle III, niece Erin C. Schornagle, and nephew Frank W. Schornagle IV.
A graveside memorial and interment of ashes is planned for Saturday, December 2nd at Melbourne Cemetery at 11:30 am.
In lieu of flowers, contributions in Dave's memory may be made to the Alzheimer's Association of America or your favorite charity.
11 entries.
I'll miss Dave, and remember him always. He and I were good friends through high school, and he had a lasting influence on how I feel and think. We were in sporadic touch afterwards, but I spent time with him and his sister just a few years ago, for a lasting memory.
I met Dave in High School, always a brilliant mind coupled with an equally sharp wit. He could weave a tale from one of his lifetime of adventures and make you laugh until your jaw ached. He could just as effortlessly stun you with his observations on life. At our 50th HS reunion I opened a door to be greeted by his smiling face and open arms. "We Survived the 60's" he gleefully blurted out. We got together at reunions and when I was visiting CA. I will be missed by all who knew him.
David and I were second cousins, and even though our families were close, we didn't meet until I was sixteen and he was twenty-six. Because of the age difference and geographical distance we didn't see much of each other for another ten years. The impression he made on me as a teenager at that first meeting, however, made me seek him out when I graduated from college in order to determine if my instincts were right that this was a person worth knowing well. The instincts proved to be true as David really was, for me, a person worth knowing. Sitting on his mother's front porch in Melbourne, Florida, I got to know a man who would have a profound influence on the way I see the world. Talking about any subject, from boat engines, to the early hippie culture he had experienced in Gainesville, his work on ships, to his memories of a Florida that had passed with the progress that seems to always leave the best of Florida in the rear view mirror, to even the used car salesmen at the dealership across the street, David would always have an insight that illuminated the topic making it both memorable and vital. His detailed, amusing, and razor-sharp recollections of his time in Gainesville as a bartender or his early traveling adventures among other tales were riveting and more often than not hilarious. Everyone has known a a good story teller, but David's narratives revealed something of himself in all of his memories, and that something would matter greatly to my younger self. He showed me that a thinking person, an educated person (formally or informally educated), a sensitive person, a person of humanity, ultimately, a good person notices details. That a feeling person appreciates the people around him in all their diversity and in the nuance of personality. David also showed me that things in the world are there to be seen because there are ideas in those things. Those conversations I had with him over several months, so long ago on that porch still linger for how much there was to glean from such seemingly prosaic moment in time. In a way that, too, was part of the lessen, be aware of the opportunities in small moments. I have always been grateful for David's generosity of spirit at that impressionable moment of my life, and I was heartened that I was able to thank him for that about ten years later for helping to make me who I am, or at least contributing to the part of myself I value most, If there is a place called heaven, there must be a place for someone who was as benevolent and as understanding as David was.
I have just lost a lifelong friend. David was a friend since 8th grade and throughout Melbourne High. Only a few years ago, we met up in his birthplace, Durango, and rejoiced in memories. My wife Lupita rollicked in laughter with Dave--always. All these years, we never lost touch. His family, parents and sisters, are cherished by me.
Heaven has gained another gentle spirit. May you now delight in its wonders and beauty.
I will continue to think of you and keep you in my prayers dear friend. You will be missed.
You will be missed and thought of dearly, as I keep you in my prayers dear friend.
One of the gentlest souls I have ever met, Dave has a special place in my heart. He is missed.
May his soul Rest in Peace and God's perpetual light shine upon him.
Another of our much Peeps has left us but I remember them always.
Another Star Has Been Added to the Sky