David R. Reed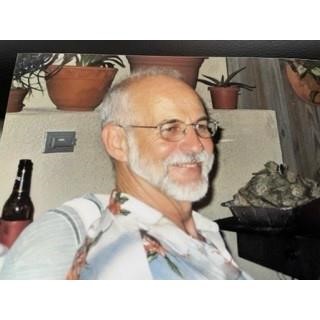 Born on January 7, 1948 in Nashua, New Hampshire
Departed February 7, 2023 in Palm Bay, Florida
David R. Reed was born on January 7, 1948 In Nashua, New Hampshire to Myrl and Florence Reed. He left us for his next journey on February 7, 2023.
He grew up in Merrimack, NH where he met and married his high school sweetheart Kathleen. He worked at Space Center for 33 years as a computer engineer. He enjoyed life especially on the water and spending time with family and friends.
David is survived by his loving family including Kathleen, his wife of 54 years; his sister Shirley Fredrickson; his four children – daughters Melissa Milcoff (David) and Jennifer Wigglesworth (Patrick) and sons Troy and Blake (Nicole), along with a legacy of cherished grandchildren and great grandchildren; sister and brothers-in-law who thought of him as a brother as well as an abundance of nieces and nephews. In his honor please donate to St. Jude:
St. Jude Children's Research Hospital
4 entries.
Kathy, I am so sorry to hear of David's passing. Thinking of you and your family. Love and prayers 🙏 Ann Phillips
Ms. Reed I am so sorry to hear this news. My condolences to you and your family. Let me know if you need anything!
My heart is breaking. David was such a wonderful person. He will be missed by so many.