David Rodriguez, Jr.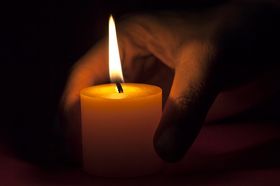 Born on June 4, 1958 in Brooklyn, New York
Departed November 8, 2023 in Melbourne, Florida
In Loving Memory of David Rodriguez, Jr.
It is with heavy hearts and profound sadness that we announce the passing of David Rodriguez, Jr. on Wednesday, November 8th, after a battle with his health. He was 65 years old.
Born on June 4, 1958, in the heart of Brooklyn, NY, to David and Rafaela Rodriguez, David was a devoted son, brother, father, and grandfather. His upbringing was steeped in the love and unwavering commitment to family. David also loved the game of baseball. His love for the sport became a cherished tradition; a passion that he joyfully shared with his sons and grandchildren by attending games, creating lasting memories, and passing on the love of America's favorite pastime.
David dedicated a significant portion of his life to his career as a dispatcher in New York for the MTA, retiring after years of dedicated service. However, if you were to ask him about his greatest accomplishment, he would humbly say it was being a father and later a grandfather. His unconditional love and boundless support were evident in every facet of his life, touching the hearts of those fortunate enough to be in his presence.
His loss will be profoundly felt by his family, friends, and all those whose lives he touched. David's warmth, kindness, and unwavering love will forever be remembered. The void left by his passing will be a testament to the impact he had on the lives of those around him.
David was preceded in death by his beloved mother Rafaela Rodriguez. He is survived by his father David Rodriguez, and his sister Wanda Morales and her husband Kenneth and their three children Lisa Neese and husband Jay, Patricia Thorpe and husband Glenn, and her children Olivia and Cohen; and Kenneth David and wife Heather. He is also survived by his youngest sister Laureen and her husband Mike, along with her children Jonathan Colondres and wife Adriana, Rebekah Powell and husband Darren, and Joshua Colondres.
David's pride and joy were his sons, Carlos Colon along his wife Xiomara and their children Emmalyse and Evan, and Juan David Rodriguez and his wife Suzy and sons Gabriel and John David. His dedication to being a father and grandfather was a testament to the love and support he generously gave to his family.
Beyond his immediate circle, David's love extended to numerous cousins, aunts, uncles, and countless others, all of whom held a special place in his heart. While the vastness of his extended family may preclude individual mention, each of you played a vital role in enriching David's life.
As we bid farewell to David Rodriguez, Jr., let us celebrate the life of a man who found joy in family, and the love of the game, leaving behind a legacy of love that will endure in our hearts.
1 entry.
He was a Giant in Life in every way! He was one of the sweetest, mischievous, sensitive and loving human being I've ever met. I had the pleasure of being his family. My cousin when young, was my protector. He did like Juan David, Trish and Carlito said, you always felt like the most important person in the room. That is a trait you can't teach or learn. He was amazing and God only knows he will be missed by everyone. Love you David! Say hi to Titi Rafin, Dad, and the rest of the family you bump into. 💔