David T. "Gramps" Vrooman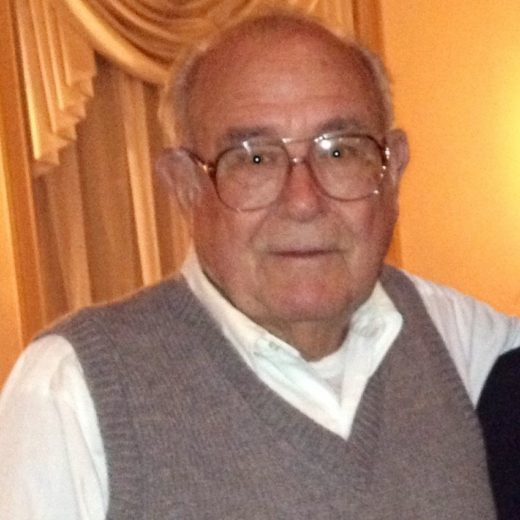 Born December 10, 1923 in Schenectady, New York
Departed April 2, 2022 in Melbourne Beach, Florida
David T. Vrooman, formally known as "Gramps" to all that knew and loved him died April 2, 2022 at the age of 98 while residing in his winter home at Melbourne
Beach, Florida.
Gramps was predeceased by his loving wife Carol "Honey" Vrooman in 2009. He is survived by his five children Karren Cooney, David T. Vrooman II (Linda), Linda Davis
(Mark Porter), Susan Cornell (Chris), and Stephen Vrooman (Lisa) all of Ballston Spa,;New York; 11 grandchildren; 20 great-grandchildren; and 3 great-great-grandchildren.
Gramps lived on Greenfield Avenue in Ballston Spa all of his life and could be known as the mayor in his later life. He was an Aviation Cadet veteran serving until 1943.
Following his service he was the Superintendent of Maintenance for the NYS Thruway known as "the man who kept the wheels turning" until his retirement in 1986 as well as he was the former president of the Ballston Spa Lions Club. He found the most joy in spending his Saturday nights at Fonda Speedway, watching his grandson Jimmy Davis.
Gramps defined "living life to the fullest". He understood the importance of family and loved spending time with his children, grandchildren, and great-grandchildren. He religiously drank vodka tonics with a twist of lime at 3pm. In his later life, he spent his winters in his Florida home in Melbourne Beach, and spent his summers at camp in Sacandaga.
Every Friday he looked forward to eating a meal at the Alpine Grill located in Hope, NewYork. One of his many gifts to his friends and family was his art of wood-working skills. Every summer his family could be found gathered at his home embracing in his hospitality. Gramps was a man larger than life to all who knew him and led his family and friends by love.
A memorial service will be held at a later date. Memorial contributions may be made to the Multiple Sclerosis Foundation or the New York State Stock Car Association.
Multiple Sclerosis Foundation
New York State Stock Car Association
5 entries.
I can remember as a kid and neighbor visiting your home and always thought your parents were great. Many years later I would bump into your father and he would always recognize me. I thought he looked so wonderful and doing so well. My condolences go out to the entire family
He always had a smile & never let me drink alone. The few times we saw him; we sensed a beautiful soul. So sorry for your loss!
Linda and family I am so sorry for your loss.
The best father-in-law ever, mentor, provider, and grandfather to all our children. Rest in peace...
We will miss you.. you were a neighbor and a dear sweet man to your kids. God bless you all.