Deborah Ann Wheaton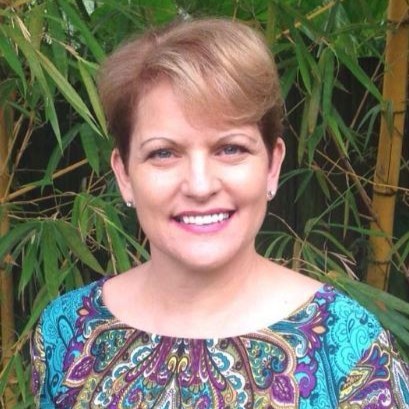 Born on January 7, 1965 in St. Louis, Missouri
Departed on June 21, 2021 in Fort Pierce, Florida
Deborah Wheaton, 56, was born in St. Louis, Missouri and passed away on June 21, 2021 in Fort. Pierce, Florida.
She was a healthcare dietitian.
Deborah is survived by her husband Noel; daughter Elisa Wheaton; son Jack Wheaton; brothers Joseph and Kevin Winter; sisters Michele Waters and Laura Winter; 6 nieces and nephews.
Graveside service will be Wednesday, June 30, 2021 at 11:00am at Crestlawn Cemetery, Vero Beach.
In lieu of flowers donation may be made to the charity of your choice.
3 entries.
So shocked about Debbie. I owned Teacher's Place and took care of her children for many years. My prayers are with you and the children
I am so shocked and saddened to hear about Deborah. Although I didn't know her well, we crossed paths many times - sometimes because our daughters were the same age, sometimes through work. Elisa, Jack and Noel, I am so sorry for your loss. She was much too young. ❤️
Dear Debbie, my sweet sister. The Love for you is beyond words of expression. As you venture upon this part of your journey, may it be upon the Wings of Angels. For the Love and Goodness you have given freely to so many through your time with us. My heart has sorrow as life begins in your absence. Yet your memories will always shine through.