Donald Dean Hawkinson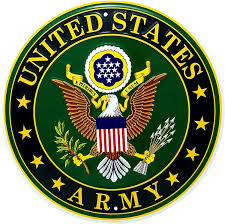 Born on October 26, 1933 in St. Paul, Minnesota
Departed January 24, 2023 in Melbourne, Florida
Donald Dean Hawkinson, 89, of Melbourne, Florida, passed away on January 24 with his family gathered around him.
Don was born on October 26, 1933 to Bert and Hazel Hawkinson in St. Paul, Minnesota. After Don graduated from high school, he joined the Army. He and his two brothers and one sister had many stories to tell growing up in the woods in Nisswa, Minnesota. The boys rode horses and their mom cooked on an old wood burning stove.
After seven years active duty (June 1953 to June 1960), he joined the Army National Guard in Illinois for about 12 years dealing with tactical nuclear missiles reaching the rank of Chief Warrant Officer (CW4). He later served at Ft. Snelling in Minnesota, where he met his beloved wife Elisabeth at an Army social event. They soon married on December 20, 1980, and together they went to Germany where Don served in Mainz and Roedelheim for five years. Don and Elisabeth enjoyed touring various sites in Europe and Don became an avid long distance runner, even running marathons in Germany.
Upon returning to the United States in 1986, Don served at the New Cumberland Army Depot in Pennsylvania. In 1988, Don retired in Melbourne, Florida. He and Elisabeth were active with military base events at the Officer's Club. They joined St. Timothy Lutheran Church where Don especially appreciated Pastor Blaine Johnson's Bible studies. They enjoyed many activities with nearby family and wonderful neighbors. Don and Elisabeth also enjoyed many trips on cruise ships where Don became an expert Black Jack player.
Don was predeceased by his parents, Bert and Hazel Hawkinson, his two brothers, Dick and Jerry Hawkinson, and a granddaughter Tara Hawkinson. He is survived by his wife, Elisabeth; his five children, Tricia Hawkinson, Mike Hawkinson, Ken (Ann Marie) Hawkinson, Cathy (Paul) Schwanke, Russ (Cheryl) Hawkinson; his three step-children, Gerlinda, Ron, and David Carmack; 14 grandchildren and 10 great-grandchildren.
Services will be held at St. Timothy Lutheran Church, 1903 Croton Road, Melbourne, Florida, 32935 on Friday, January 27 at 11 am. United States Army honors will be accorded. Don will be buried at Cape Canaveral National Cemetery at a later date.
2 entries.
Ken, We are so sorry to hear of the passing of your father. Learning of his wonderful childhood and family and his long and active military career serving our Country, he will be missed by many. Our thoughts and prayers are with you, Ann Marie, and all of your family as you mourn his loss and relive the wonderful memories he leaves with you. Mary & Lew Green
Don you will be greatly missed by all who knew you. You were a good friend, i'll miss our card games and drinking beer togeather. Day hello to Marcella she will also enjoy Happy Hour with you Frank