Donald L Dowling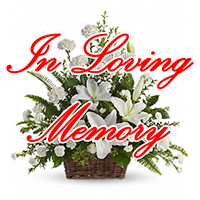 Born in Jersey City, New Jersey on February 20, 1936.
Departed in Palm Bay, Florida on September 26, 2018
Donald L Dowling USAF of Palm Bay passed away on Sept 26, 2018. He was born on Feb 20, 1936 in New Jersey.
He was a master plumber and had businesses in NJ and FL where he was loved by his customers for his honesty and integrity. He also built many office buildings and homes in Palm Bay and Melbourne. He had a Captain's License and loved fishing, cooking and travel. He belonged to the Azan Shrine of Melbourne. and was a Noble of the Scottish Rite and a 32 Degree Master Mason, Lodge #43 of Melbourne. He served as President of Floridana Beach and Sunnyland and was responsible for the caution light in Floridana Community.
He was preceded in death by his sons, Donald and Mark and brothers Frank and Robert. He is survived by his wife Grace, his son Keith, and daughter Laura and 5 grandchildren. He will be greatly missed by all who knew him.
A memorial service to celebrates Don's life will be held on Oct. 27 from 3-5 at Brownie – Maxwell Funeral Home.
2 entries.
We just learned of Don's passing and are sad that we will not see him till we also pass. Hope they have card games in heaven. We will miss him until then. Ricki & Bob
Uncle Don, there are so many happy memories. I will miss you. All my love, your niece, Chriss xo