Donna Lee Boyles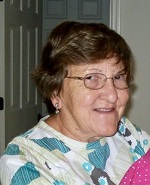 Born on March 14, 1939 in Williamsport, Pennsylvania
Departed on April 23, 2021, in Palm Bay, Florida
Donna Lee Boyles (age 82) born Donna Lee Stroble on March 14, 1939 in Williamsport, PA passed away on April 23, 2021 at Life Care Center of Palm Bay, FL after battling multiple medical problems for several years prior to her departure.
She was predeceased by her mother Dorothy Stroble, father Donald Stroble, sister Linda Zimmerman, and son Patrick Boyles. She is survived by her brother Roy Stroble, brother Randy Stroble, ex-husband Robert (Rheta) Boyles, Sr., son Robert (Jennifer) Boyles Jr., son Jonathan (Duana) Boyles, daughter Michelle Boyles, and son Benjamin Boyles. Donna is also survived by her nine grandchildren: Tyler, Zachary, Nathaniel, Aiden, Justyn, Paige, Emma, Deklan, and Sophia Boyles. She has many nieces and nephews and great nieces and nephews, as well.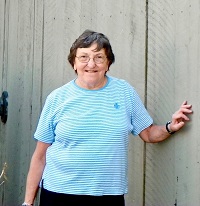 Donna was first and foremost a loving, devoted mother to her four living children. She was a stay at home mom until they reached their teens. She painted, gardened, knitted, sewed, wove baskets, and wood burned art in her not so spare time. She then returned to her long-held career as a registered nurse, working in hospitals, home health, and nursing homes. She was a nursing home manager prior to her retirement in 2007. She then relocated to Florida to be closer to her family and enjoyed time spent in her flower gardens and with her grandchildren. Donna was deeply loved and touched the lives of many. She will be remembered for her wit, her intelligence, her artistry, writing, singing, and the way she devoted herself to others' needs before her own.
Her memorial service will be held on Tuesday, 4/27/21 at 3 p.m. at Brownlie-Maxwell funeral home in Melbourne, FL. Deacon Alfred Somma from St. Joseph's Catholic church will officiate.
In lieu of sending flowers, please send donations to the American Diabetic Association.