Donna Panzek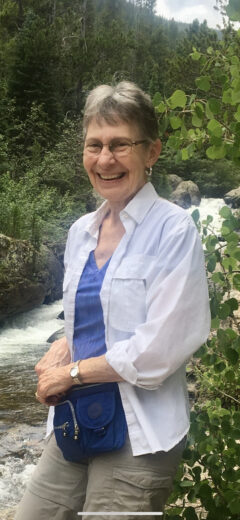 Born on June 20, 1943 in Baltimore, Maryland
Departed October 22, 2022 in Melbourne, Florida
Donna Panzek (nee Donna Lee Cole) passed away peacefully on Saturday, October 22, 2022, in Melbourne, Florida with her immediate family by her side.
Born and raised in Baltimore, Maryland, Donna met John Panzek, her loving husband of 48 years in Towson, Maryland. They married in January 1977 in Long Beach, California and raised their family while being stationed at various posts both domestically and internationally through the United States Air Force.
Donna was a licensed clinical social worker in Maryland and later went on to teach, tutor, and mentor in her community. She spent her quiet time meditating, reading, and writing. She also enjoyed connecting to her spiritual world where she found peace and inspiration in self-reflection and spreading love and compassion wherever she went. John and Donna settled in Satellite Beach and then Melbourne, Florida and enjoyed dancing to live music at all of their favorite local venues. Donna inspired all who watched them dance to music and to the dance of life.
She is survived by her husband Dr. John Panzek, her son Eric Trautman (Jeannie), daughter Lindsay Panzek (Elizabeth), daughter Tracey Panzek Silk, granddaughters McKenzie and Madeline Silk, grandson Cole Trautman, and a host of loving family, friends, and neighbors.
Per her wishes, no memorial service will be held. In lieu of flowers please consider donations to your favorite charity in her name, or as she would have wished, pay it forward with any act of love or kindness. The world was a better place because she was in it. She will be missed beyond measure.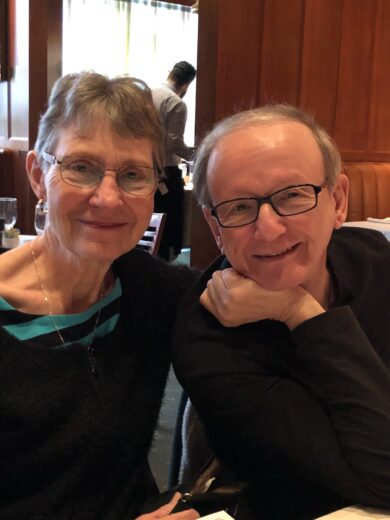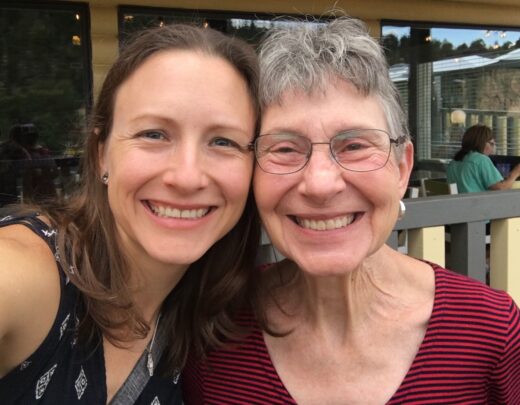 5 entries.
Referring to Donna in the past tense is surreal for me. Only just found out and the waves of loss are crashing over. Reading other entries honoring her, everything said echos in my grief. What a beautiful soul she was. We worked together. Admiring her disposition, I tried so hard to emulate her in order to better myself. That is how much she inspired me. Donna's concern when I got sick, her ever constant friendship, and her kindness to all was not lost on me. Donna, sweet angel, you are still with us in our hearts and memories. And I will not stop striving to be a better person. That's how much of an impact you made when you gave me your friendship. Can only hope I repaid you in kind. John and the entire family, my deepest sympathies.
We were friends for the nearly 30 years while you lived in Satellite Beach and then Melbourne, Florida. I was blessed to be your friend. You had a special aura that brought calm and serenity in my life. Always a dependable friend who check on me often after my husband passed suddenly. I will Miss you so much but I am lucky to have many memories and photos of our families over the years. Rest In Peace dear friend, until we met again. Love-💕🙏🏻 Margaret Brugman
We are extremely saddened by the passing of Donna. It sounds cliche but she was quite possibly the nicest and kindest person we knew. She never asked for attention. We only got to be with her during family visits and gatherings where people for the most part had not seen each other for quite some time. There would be much conversation and laughter. She would mostly listen and laugh. I would oftentimes use self deprecating humor to "get a laugh". She would always at some point pull me aside and say "that's not true. Stop". I'm not sure how we can honor her memory properly. Be a better person? That honorable and at the same time ambiguous. However I will try and when I stumle think of you. Good bye Donna. Thank you and love you
Donna was such a wonderful lady I loved watching she and John dance. I enjoyed the time we had lunch together. Sympathy to John and family. Donna will be remembered with joy.
There are angels in our life…… While they don't arrive on a blast of trumpets, or rustling of soft wings, we recognize them just the same. They borrow the faces of family, great friends, or perhaps even pose as well-meaning strangers. When just the right words are needed in our deepest despair, or when a tiny act of compassion will make a great difference, we'll see them. At that very moment, we'll experience a soft, gentle, and soothing calm. A sense of boundless understanding will envelop us. And then we'll hear a voice. The words may not be clear, but the meaning is unmistakable. We'll then be shown a place. Its beauty and wonderment has yet to be defined. There is no pain, sadness, or despair, and we're able to watch over those so near to us. It is full of grandeur, and flows with an infinite spiritual presence radiating everlasting peace, and eternal happiness. When our Creator takes us into his arms, we need only say I am ready.