Doris Lorden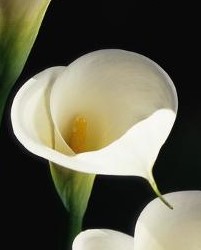 Born on October 4, 1934 in Orlando, Florida
Departed March 2, 2023 in Jesup, Georgia
Doris Lorden, age 88, of Melbourne, passed away Thursday evening, March 2, 2023, at her daughter's home, which was her current residence.
She was born October 4, 1934, in Jesup, Georgia, daughter of the late Laura and Clifton Manning.
Doris was preceded in death by her first husband Howard Boykin; second husband James Lorden; two sons Gary Boykin and Russell Boykin; two brothers Leon Manning and Herbert Manning and sister, Geraldine Manning.
She was a strong woman as a homemaker and a mother to many. She enjoyed fishing, cooking, and spending time with her children and grandchildren.
Doris is survived by her three children Donna Messer, David Boykin, and Linda Brooks; four sisters Meta Boykin, Janice Osborne, Catherine Boykin, and Letha Cochran; three brothers Robert Manning, Charles Manning and Wayne Manning; several grandchildren and several great grandchildren. She also leaves many other family members and friends who will sadly miss her.
Family and friends may call at Brownlie Maxwell Funeral Home, 1010 E. Palmetto Avenue, Melbourne, Florida 32901 on Friday, March 10, 2023 from 1 pm until the time of her service at 2 pm. Burial will follow with her husband Howard at Fountainhead Memorial Park, Palm Bay, Florida.