Dr. Glenn David Gardner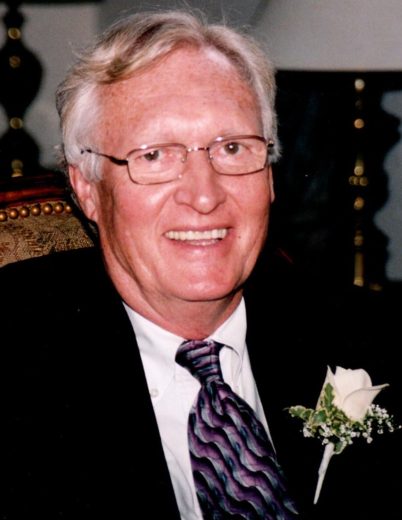 Born on July 22, 1938 in Harrisburg, Pennsylvania
Departed on May 28, 2021, in Satellite Beach, Florida
On Friday, May 28, 2021, at the age of 82, Dr. Glenn David Gardner, physician, man of adventure, loving father, grandfather, and husband succumbed to Parkinson's after living with the disease for ten years. Dr. Gardner was born on July 22, 1938 in Harrisburg, Pennsylvania, an only child to Mildred (Senseman) and Glenn M. Gardner. In his younger years he joined the workforce as a newspaper boy, lawn mower extraordinaire, soda jerk, and, as a sign of the times, loaded ice blocks for transport to refrigerate local homes. Lacking today's technology his family would gather around the radio for their daily source of news and entertainment. David's desire as a teenager to be a doctor later came to fruition in a dedicated 41-year medical career. He attended the University of Missouri on an ROTC scholarship and served in the Navy as Chief Engineering Officer. Following his service David pursued his medical degree at the University of Pittsburgh School of Medicine, graduating in 1967, where he was inducted into the medical honor society of Alpha Omega Alpha. His hospital internship at the University of North Carolina was followed by a one-year residency in pediatrics at the University of Colorado. David completed his Internal Medicine residency at the University of California, San Francisco in 1974 where he became board certified in Internal Medicine and Gastroenterology.
In 1974 David settled in the Melbourne, Florida area becoming one of the five original members of MIMA (Melbourne Internal Medicine Associates). David recruited five more doctors to join MIMA, which was the beginning of a rapidly growing medical organization that ultimately became a multi-specialty group with over 100 members. David was well respected by his peers and beloved by his patients for his compassionate care, medical expertise, and consummate ability to listen. Dr. Phil Stall, one of David's original recruitments, recalls: "All the physicians got along harmoniously, and David contributed greatly to that closeness. He was an inveterate and mischievous jokester, at times impersonating someone else on bogus phone calls to tease his coworkers. A man of integrity, he never maligned or denigrated anybody. David was a superb physician in his practice at MIMA, and his retirement was a real loss to the medical community, MIMA colleagues, and his many patients."
In 1960 he married Marjorie Kay Burket, a caring and dedicated RN, who supported and loved him through his long nationwide medical journey and happily settled down with him in Indialantic. They shared an immense blessing in their daughter, Jennifer, who was their pride and joy. With much sorrow Kay passed away due to complications from lung cancer.
Francesca Rea, his current wife, married David late in life. For nineteen years she found great joy in his love, companionship, and shared interests. Her profound love for him deepened even more as she witnessed his courage while battling disease.
David was an enthusiastic and prolific photographer, world traveler, and donor to many social causes. He generously donated to the University of Pittsburgh's Medical School to support their research and the education of up and coming doctors. On one of his trips to Africa his heart was deeply touched by the children who were orphaned in the Rwandan genocide of 1994. Madam Carr, an American who headed the Imbabazi Orphanage in Gisenyi and was caring for100 children at that time, chose Jacqueline for David to foster throughout her young life and subsequent education until she graduated and became an independent career woman. Friends and even struggling professionals who worked for David were blessed with his aid and support. David has also invested in the Nature Conservancy, a nonprofit organization that protects animals and plants and the diversity of life on earth by ensuring our lands and waters are safe. From the smallest of God's creatures to the behemoths, David found delight in their beauty and welfare. In his own backyard he watched in awe the transformative power of a caterpillar into a graceful monarch butterfly. All of nature was a blessing and a constant fascination for him.
Photography became the prism through which he was able to capture the soul of people, places, and nature. During his service in the Navy his exposure to foreign ports sparked his passion for travel, which combined into his two favorite pastimes: exploration and documentation of the world's beauty. David was a living proponent of Michael Palin's belief: "Once the travel bug bites, there is no known antidote." His spirit of adventure took him to the island of Papua New Guinea to photograph the natives in their annual Sing Sing, a festive gathering of tribes who come together to show off their music, dance, and vibrantly painted bodies. David hiked through dense forest in Rwanda's Virunga Mountains where he spent an hour photographing endangered mountain gorillas in their native habitat. He also sailed on an icebreaker to encounter polar bears in the Arctic. He has been fortunate enough in his lifetime to travel to all seven continents of the world.
David has been privileged to hold a baby caiman, a sloth, and a koala and even had a precocious squirrel monkey take up residence in his hair in the Amazon jungle while he photographed the scenery around him. In the Ngamba Island Sanctuary on Lake Victoria where orphaned chimpanzees are protected, a juvenile chimpanzee chose to wrap his arms around David's neck and be carried piggyback on a forest walk with him to an area where the chimps are released to play. David was groomed by the chimpanzee and his hand intently examined and then held, an unforgettably moving experience.
Now that David has embarked on the most beautiful journey of all to his Creator, he leaves behind a gift of heartwarming memories to all who have loved and been loved by him.
David is survived by his wife, Francesca; daughter, Jennifer Gardner-Cardani; son-in-law, Brent Cardani; and two grandchildren, Adele and Rowan.
Special thanks are offered to the hospice of St. Francis Reflections and to Gillian and Sophia, two caregivers who have lovingly ministered to David for the past three years.
In this time of great need, the family asks that in lieu of flowers contributions be made to your favorite charity.
Friends may gather to visit with the family from 1:30 pm until his Celebration of Life service at 2:00 pm at Brownlie-Maxwell, 1010 Palmetto Avenue, Melbourne, Florida, on Saturday, June 5, 2021.
4 entries.
I was a Medical Secretary for Dr. Gardner for three years in my early 20's. He was wonderful to work for. I had no experience in the medical field, but he taught me how read reports, meds, anatomy you name it. He was kind, so caring and compassionate with his patients and they all loved him! I am so sorry to hear of his passing. I last saw him about. 13 years ago at the GI center. I heard his voice in the other room, "Wertzy" he called me. He was a rare being in this world today. A true healer in many ways. My belated condolences to the family.
I am so sorry for your families loss. My deepest sympathies to you all. I hope in time that only happy memories fill your hearts ♥️
I have been so blessed to have fantastic uncles. Uncle David played such a big part in my life. As a small boy I remember visiting him on his destroyer while he was in the Navy. We ate stuffed peppers in the Officers' Mess while he had to briefly excuse himself to fight a minor engine room fire. What an impression that made on a 7 year old boy! Uncle David also gave me my first two chemistry sets, leading to my civilian career managing chemical plants in the US and Germany. I still have his Med School microscope proudly displayed in my home office.
Our deepest sympathies go out to you and your family. Please know that our thoughts and prayers are with you during this difficult time. Much love, Ric and Cindy Noll