Edward Skinner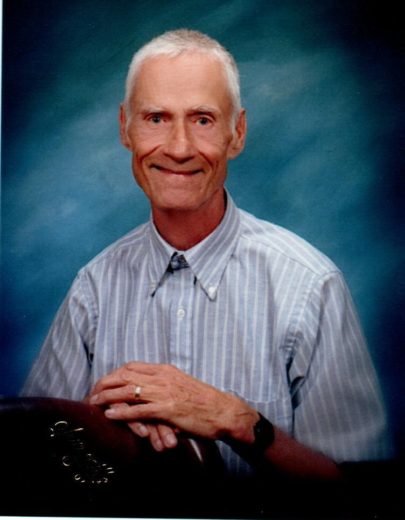 Born on August 4, 1937 in Orange, New Jersey
Departed on February 22, 2021, in Melbourne, Florida
Edward Skinner, 83, passed away peacefully at home with family members by his side on February 22, 2021. Edward was born on August 4, 1937 in Orange, New Jersey to Edward G. and Millicent Skinner. In 1957 he married the love of his life Carol Skinner and began having a family. Ed was a great provider, most times working long hours or two jobs to make sure his wife could stay home and raise their eight children. When he had the time and could get away, Ed loved fishing especially in the lakes and streams of New Jersey. After a long career as a delivery driver Ed retired from the American Bread Company in New Jersey in 1996 and moved to Florida. In his latter years he enjoyed bowling which he did weekly with his twin daughters Christine and Cheryl.
Edward is survived by his wife of 63 years, Carol Skinner, one sister Betty Sisco (husband John Sisco), his eight children including son, Edward Skinner (wife Kathryn Conroy Skinner), son David Skinner, daughter Carolyn Ratcliffe, son Robert L. Skinner (wife Nancy Halverson Skinner), twin daughters Cheryl Skinner and Christine Douglas (husband Bruce Douglas), son Stephen Skinner and his youngest son Daniel Skinner (wife Shelley Ely Skinner). He was preceded in death by his brother George Skinner.
Through the years Edward was a grandparent to 21 grandchildren and 6 great grandchildren. Ed was a loving husband, father, grandpa and friend to all. Most times you could find him with a smile on his face and a chuckle in his voice. Always known for being a happy man he gave all the praise to his Lord and Savior Jesus Christ. Edward was a committed Christian and a member of Beacon Baptist Church in Melbourne, Florida where he served as a Deacon. More importantly he was the first face you saw upon arriving at the doors of the church, regularly greeting everyone with a big smile. He made anyone who came through those doors feel welcomed. Ed will be greatly missed by all who knew him. RIP "Sheesh" until we meet again!
1 entry.
I'm so sorry for your loss! I met Ed at Calvary Baptist Church. He was always at the door greeting you with a big smile & a good morning. He was such a sweet person & will be missed.