Ella Mae Platt Merrow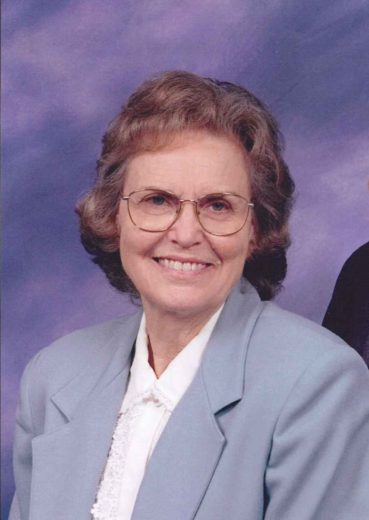 Born on April 3, 1928 Melbourne, Florida
Departed July 29, 2022 in Melbourne, Florida
Ella Mae Platt Merrow, 94, passed away on July 29, 2022, in Melbourne, Florida. She was born in Melbourne on April 3, 1928, the eldest daughter of F. Marion and Lorena Partin Platt, a multi generational cattle ranching family. She was a member of Seventh-day Adventist Church. A lifelong resident of Melbourne, she graduated from Melbourne High School in 1946.
Being the eldest girl of nine children, she was an amazing help to our mother in raising her younger siblings. Dealing with three brothers, prior to birth of additional 4 girls, she grew up pretty tough. As told by Carlyle, the oldest boy, even after her polio, she still ran "foot races" with her brothers and came close to beating them many times. She was a good cook, always there to help with cooking and cleaning. Her biscuits were equal to our mother's. She met the love of her life, Greg, when she was working at Indian River Savings and Loan in Melbourne, resulting in a marriage of true love lasting 49 years & 6 months at his passing. Both had been stricken with polio as children; Ella at age 7, Greg at age 9. Despite their many physical limitations, they both persevered and worked very hard, at times having to create ways to make their work and daily living possible. Both she and Greg were very devoted to their parents and were ever ready to meet their every need. As they themselves aged, their limitations became true disabilities, but together, they helped each other through many trials…illnesses, injuries, etc… As Greg's health failed, even with her own limitations, she managed to assist him in ways most people without any physical limitations, would have found difficult. She always said God blessed her with long arms which enabled her to do these things.
We know she would want it known how appreciative she was of family members & friends, who so willingly helped them over the years, but particularly as their limitations became more debilitating. Their sister in law, Kathryn (cousin to Ella Mae), was front and center, always willing to be available to them for anything they needed…..Ella Mae truly loved and appreciated.
She is survived by sisters, Barbara Heckman, Vera Brower, Glenda (Lad) D'Angelo, Sheila (David) Winn, sister in law, Kathryn Merrow along with many nieces, nephews, great & great, great nieces & nephews.
Ella was predeceased by her husband Greg; her parents, her brothers Ira Vernon, Carlyle, H.C., Donald and nephew, Lawrence Carlyle D'Angelo.
Our special thanks and appreciation to one outstanding caregiver, Lucinda, who lovingly cared for her for almost five years.
A visitation will be held on Saturday, August 13, 2022 from 10:00-11:00 am with a service to follow at 11:00 am at Brownlie-Maxwell Funeral Home, 1010 E. Palmetto Avenue, Melbourne; with interment to follow at the Eau Gallie Cemetery.
5 entries.
We will miss you. Condolences to all of her family and friends.
Aunt Ella Mae, You were loved by our family! Comfort and peace to all the sisters and other family members missing you so much! Teagan has fond memories of visits with you! With love, Justin, Christi, and Teagan Winn
My deepest sympathy and kind memories of a lovely lady. She was an amazing lady.
Though I hadn't seen Ella for years I have wonderful memories of being at the Platt home with the family and her sister Glenda during our high school years and hearing the family news through Glenda in the years that followed - she would speak of Ella and Greg and give updates on their lives. My memory of Ella is of her smiling and laughing in the kitchen as she cooked or helped clean up or laughed with us all watching "Hee Haw"! She was lovely and full of life…an inspiration!
Dear Glenda, Lad and family. Ella Mae was always a nice person. Anytime I saw her she was always busy doing things. Ella Mae lived a long life and left many memories with the people she left behind. I wish you all peace and comfort as you grieve her passing. Ellen