Erik Gebauer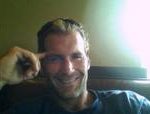 Born in Tucson, Arizona on February 14, 1974
Departed in Indialantic, Florida, on June 4, 2019
Erik Gebauer was born February 14, 1974 in Tucson, Az.,our Valenine son what a day that was. He is survived by his loving parents, Carole & David, sister Chrissie,son Spencer, daughters Saddie, & Serena, niece Sabrina and partner Nathalie.
A better son we couldn't have asked for, always willing to help us with anything we needed. He felt blessed with his three "munchkins"! He loved his girls dearly and Spencer was his best friend! He enjoyed all water sports, fishing, boating, slalom skiing, scuba diving, snorkeling, surfing and dirt bike riding. He ran his own business "Green Monkey Lawn Care" and recently Green Monkey Bobcat Services. He has left a huge hole in our hearts that will never be replaced. During the Christmas season a few years back he did a Go Fund Me page, for the homeless, with the funds he bought all the necessary items to feed the homeless. He took his children to distribute items, teaching & showing them the importance of remembering the less fortunate. Anyone wishing to speak at his memorial service is welcome to do so.
A Celebration of his life will be held on Saturday June 29th from 3pm-6pm at the Brownlie – Maxwell Funeral Chapel.
7 entries.
Dave & Carole, So very sorry for your loss. Continued prayers and healing thoughts for you both as well as Erik's family and loved ones. The Bruce Family
We are here for you anytime . Day or night. There is nothing worse than losing your child. Nick and Sue
I am so very sorry for your loss. There are no superlatives for the loss of a child, no matter what age. Love and prayers sent, Olivia
I love you Bro!!!! So many great times!!!
Carole and David you and your family are in our prayers.
I am so sad for Erik's family. Sending love, strength and hugs To Help you through the darkest hours. ❤
Dear Dave, Carole & Family: We know that Erik's untimely death will forever devastate you, but we hope your memories from happier times will help sustain you during this time of sadness. So sorry we can't be there to give you hugs and shoulders to cry on. Please know that we share your sorrow. All our love, Ray & Louise Dibble