Esther A. Grant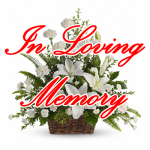 Born in Melbourne, FL on November 18, 1933.
Departed on January 16, 2018 in Melbourne, Fl
Esther A. Grant, 84, of Melbourne passed away on Tuesday January 16, 2018 at Viera Hospital. She was born on November 18, 1933 in Buffalo, NY. She graduated from Vero Beach High School in 1951. She attended Florida Southern College in Lakeland, FL where she received her Bachelor's Degree in Teaching.
She retired after 30 years of teaching elementary students in the Brevard County School System. Her faith in Christ was the core of her life and she actively served in many capacities at the churches she attended, most recently Calvary Chapel of Melbourne.
Esther was a devoted wife, as well as a loving and caring mother, and was very involved in the lives of her family, particularly her children and grandchildren. Survivors include son Gary, his wife Debbie and their children Christian and Caterina, son Kevin, his wife Cheryl, and their children Alec and Jordyn, and sisters Martha Kry, Ruth McCloud and Lovina Taber.
Funeral service will be at the Brownlie & Maxwell Funeral Chapel on Saturday January 20th at 11am with family visitation for one hour before the service.
In lieu of flowers the family requests that donations be made to either Gospel for Asia (www.gfa.org) or Latin America Child Care (www.lacc4hope.org).