Eugene "Gene" Leonard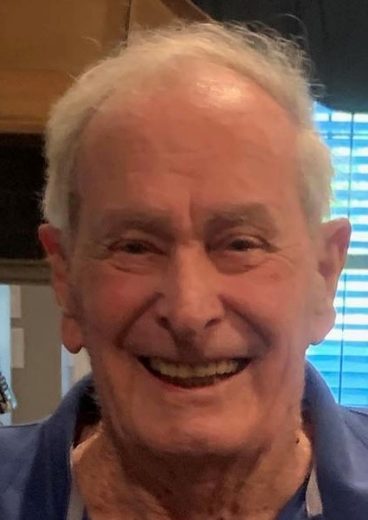 Born on March 13, 1922 in Newark, New Jersey
Departed on May 25, 2021, in Melbourne, Florida
Eugene "Gene" Leonard, 99, passed away peacefully on May 25, 2021 at Holmes Regional Medical Center, after a short illness.
Gene was born on March 13, 1922, in Newark, New Jersey.
He was preceded in death by his loving wife of 61 years, Ursula.
He was a devoted father to his daughter Pat (Tom) Briscoe, sons Michael Leonard, Thomas (Linda) Leonard, and Eugene (Rose) Leonard, he was a loving grandfather to Cherie, Pam (Tim), Melissa, Tricia (Ben), Michael, Jennifer, Nikki, Patrick, Eric, Tommy and Steven, great-grandfather to Kevin, Colyn, Duncan, Katie, Ethan, Molly, Olivia, Hayden, Nolan, Walker and Bodhi, great great grandfather to Knox.
Gene served in the Navy during World War II in the Pacific on the carrier USS Independence. After retiring from the Navy, he moved his family to Spain and Morocco where he worked until 1965; then he returned to New Jersey. Gene enjoyed many hours playing golf with his family. He was an avid bowler and won many awards both in the Navy and as a civilian. In 1986, he and Ursula moved to Florida, where they continued to enjoy their retirement. He was a member of the VFW 4206.
Memorial services will be held at a later date.