Fred Durant Bartleson, III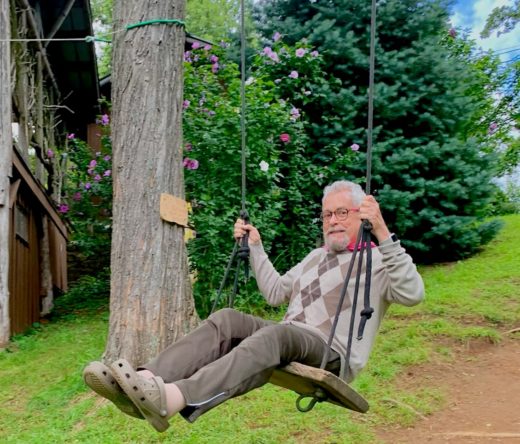 Born on August 5, 1953 in Fort Myers, Florida
Departed July 9, 2022 in Orlando, Florida
Fred Durant Bartleson, III was born August 5, 1953 in Fort Myers, Florida to Fred Durant and Grace Chalmers Dixon Bartleson, Jr. He passed on July 9, 2022 in Orlando, Florida.
Fred "Bo" is survived by his wife, Jean Rogers Bartleson. He is also survived by his siblings, Rick, Andy (Mary), Brett (Karen), Becky, and Mark (Lisa); his nieces and nephews, Sarah (Will) Sennet and Becca Bartleson, Angie (Jeremy) Webb and Matt (Lauren) Bartleson, Josh, Jeremy and Katie Marr, and Elyse and Lilly Bartleson; and his great niece Ainsley Webb and great nephew Sammy Sennet.
Fred was preceded in death by his parents, Fred "Bud" and Grace "Gracie" Bartleson.
Fred's Memorial Service is planned for Friday, August 5, 2022 at Eastminster Presbyterian Church, 106 N. Riverside Drive, Indialantic, Florida, at 4 p.m., with a reception to follow. The service may be viewed live at the church's YouTube page Celebration of Life Playlist. Fred will be interred at Melbourne Cemetery.
Please consider donations in his memory to Indian River Lagoon, Brevard Zoo or Brevard Schools Foundation:
Indian River Lagoon
Brevard Zoo
Brevard Schools Foundation
O Lucky Man
Oh, what a lucky man was Fred Bartleson. Fred, The Third. AKA Bo. Son of the decorated Lt. Col. Bartleson. Grandson of the humanitarian Doctor Bartleson. Some pretty good genes wouldn't you say? Carrying on the long family tradition of service to humanity. He was a rare gift to us all.
Fred was blessed with charm, looks, smarts and a piquant wit. Not necessarily rated in that order. You decide for yourselves what were his greatest assets. Quite a combo of natural gifts. Some guys have all the luck. Of course, it matters what you do with it and he didn't waste any of his talent.
Fred was a creative and entertaining teacher who could literally do handstands in his elementary school classroom. A guy who kept it real and was a real gift to his students. A role model who used his unconventional sense of humor to keep his students engaged. How many lives he must have influenced? Must have changed. A man who gained a reputation as the best teacher around. What a lucky man to have a career that made a difference in the lives of so many young people.
An impressively agile guy who could hang ten on a gnarly surfboard. Fun! Fun! Fun! Oh, and sometimes fall off and then get back on to catch himself another wave if the board hadn't been pummeled to driftwood. In the process he earned many accolades, trophies and a deep tan. It made his long hair Afro-frizzy from all the salt water and humidity. To his bewilderment, he experienced a bit of prejudice in a type of mistaken racial identity. It gave him an up-close and personal insight into the injustice so many suffer in this society due to the color of their skin. Made him care even more for the plight of marginalized people. To Fred, something of a badge of honor.
An Air Force brat. A special breed. A world traveler who has been around the block. Uprooted many times to start over in a completely new place and make new friends. A stranger in another strange land as is the way of the military lifestyle. Fred has seen more than a few places. A kind of Dharma Bum if you will. Set out on the road full of adventure and his need to consider the big questions and discover new things. And knew many things. Just ask him. Well sadly, not anymore but he would have been happy to tell you. Friends and family are going to miss being able to exchange their thoughts. Their feelings. To share their love and admiration for this rare soul. A hunky surfer dude with more than a few secret admirers. O lucky man.
A Renaissance Man who did many things very well. A gourmet cook who possessed an adventurous palate. An epicurean with an admiration for eclectic culinary fare from far and wide. A young man who during his "salad days" bussed a few café tables and served many more. A multi-instrumentalist with a particular passion for bluegrass and roots music and a love for all forms of creative song. A busker who passed the hat at the bar. A reader, writer and deep-thinking fellow with an extended grasp of facts and possessing an impressive library. A thorough knowledge of many points of history. A guy with a logical mind. Both left-brained and right-brained it would seem. An outspoken social commentator who shared his thoughts on the editorial pages of several Florida newspapers and created clever captions for their editorial cartoons. A fellow who frequently skewered more than a few boorish nitwits on those very pages.
A much beloved man with a huge heart. A heart which worked overtime, but sadly let him down in the end.
Fred found his soulmate in life. As smart, talented and good looking as they come. A fellow educator and lover of life. Jean and Fred made such a handsome pair. What a charmed life he led …
O lucky man!
Tom Shultz, Friend and Fellow Contemplator of the Cosmos
>