Geraldine Long Spohn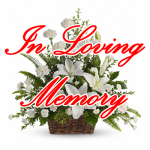 Born in Ringling, Oklahoma on March 12, 1918
Departed in Melbourne, Florida on September 24, 2019
Geraldine Long Spohn (Gerrie Spohn) passed away on September 24, 2019 in Melbourne, Florida. She was born in Ringling, Oklahoma on March 12, 1918 to Cedric and Vera Hardy Long. When she was two, the family moved to Ohio where she was raised in her father's ancestral home in New Haven, Ohio. She attended Tiffin University and Case Western Reserve University. During WWII, she worked in Cleveland, Ohio for Jack and Heintz, and continued with them for 15 years. She was employed by Harris-Seybold in January 1955. In 1958, the corporation name was changed to the Harris Corporation, and Geraldine became a part of the Corporate Office that moved to downtown Cleveland. In 1978, Geraldine and her husband, Charles moved to Melbourne Florida as part of the Corporate Office of Harris Corporation. Geraldine retired from Harris June 30, 1985 after 30 years with Harris. She resided in Satellite Beach and is a member of Eastminster Presbyterian Church. After retirement she became active with the South Guide of the Brevard Symphony, Brevard Museum of Art, Aid for the Art and the Women's Center. Her love to travel took her from the Coral Sea to the Arctic Ocean. Her interests were writing, horticulture, birds, art and music. Her most unpredictable endeavor was procuring a Green Card for Frits van Eeden.
Services will be Monday September 30th at 2pm in the Brownlie – Maxwell Funeral Home Chapel.
In Lou of flowers donations may be made to the Charles M. and Geraldine Long Spohn Scholarship Funds at the Cleveland Institute of Art, 11141 East Blvd., Cleveland, OH 44106. The scholarship will send Brevard art students to Cleveland Institute of Art.