Geraldine M. Seman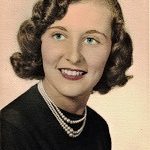 Born on October 17, 1936 in Buffalo, New York
Departed in Palm Bay, Florida on February 3, 2020
Geraldine M. Seman, 83, of Palm Bay passed away on February 3rd, 2020 at home surrounded by family.
Geraldine was born October 17, 1936, in Buffalo, New York to the late Willis Iles and Eleanor (Vogt) Iles. Geraldine is a graduate of Deaconess Nursing School in Buffalo, New York, where she earned her BSN in Nursing. Geraldine has been an active member of St. Joseph's Parish for many years, serving as an Eucharistic Minister and Bereavement Minister. She started a bereavement ministry at her Parish in 1986 after the loss of her eldest son. Geraldine enjoyed helping friends and family in need and was a dedicated caregiver to her husband in his final years.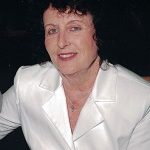 In addition to her parents, she is preceded in death by her husband of 57 years Bernard J. Seman, son Bernard J. Seman Jr., and daughter-in-law Linda Sorensen. She is survived by daughter, Jacqueline Greer of Palm Bay; son, Philip John of Micco, daughter-in-law, Deborah Church Seman of Micco; Sisters: Mary Greene of Palm Bay, Janet Schrock of Liburne, Joyce Conk of Deland, Maragret Bukowski of Nevada; 7 grandchildren; Brittany Sorensen, Ashlee Greer, Jessica Greer, Jacob Seman, Stacy Greer, Dylan Seman, Jeffrey Sorensen, and Hannah Seman and 5 great grandchildren; Peyton Greer, Kemp Reese, Gracie Greer, Stacy Greer Jr., and Fio Seman, and numerous nieces, nephews, great nieces, and great nephews. Calling hours will be from 12:00 pm -2:00 pm Friday February 7th at St. Joseph's Church 1425 Miller St. NE Palm Bay, Florida, with a Catholic Mass following at 2:00 pm. Interment will be in the St. Joseph's Miller St. Cemetery. To send the family an expression of Sympathy or an online condolence please visit https://brownliemaxwell.com/

6 entries.
Mothers are so special. Their endurance and strength throughout their children's life, helps build the bond that can reach far beyond this world. Jackie and Phil, and family I am sure she is still standing beside you guiding you to your next goal, cheering you on. May all the memories and lessons she taught keep her near you. And your faith will promise you that she will be the first one to greet you the next time you meet.
My sister and I are so sorry for your loss. Gerry was a wonderful friend of my mom Rita Muscari. May she Rest In Peace .
So sorry for your loss Jackie. Our prayers are with you all. May God comfort you all and help you thru this loss. Your Mom was such a sweet lady and loved her family so much. She will be missed.
See you on the other side!
My condolences to the family. May The Father wrap his arms around you give you comfort. May you find comfort in each other
Mom you truly will be missed by many. It hasn't sunk in yet that your really gone. I think we are all still numb to the fact you passed. We all agree and have great comfort in knowing you are reunited with Dad and Bernie now, and so many other relatives. May your wings bring you to all the places you wish to see. Much love, Jacqueline