Grace Dowling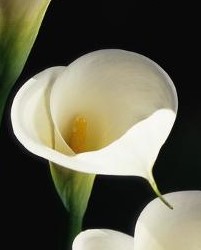 Born on February 2, 1938 in Eagle Butte, South Dakota
Departed August 4, 2022 in Melbourne Beach, Florida
The amazing Grace Dowling, 84, who resided in Melbourne Beach (Sunnyland), Florida, passed on August 4, 2022 after an eight year battle with cancer. She was the loving and devoted wife of Donald Lee Dowling who passed away in September 2018. Together they had 4 children Donald, Mark (deceased) Keith and Laura.
Grace was born and raised in Eagle Butte, South Dakota, one of five children of Lawrence and Josephine Elsey. She met her soul mate and moved from South Dakota to Jersey City, New Jersey in 1958, to Floridana Beach in 1975 and to Sunnyland Beach in 1983.
Grace was an avid reader, gardener with a pioneering spirit and contagious sense of humor. She passed painlessly surrounded by family and friends, ready for her next journey, and excited to see her family and friends in heaven.
Services will be held at 3 pm on September 17 at Brownlie Maxwell Funeral Home, 1010 E. Palmetto Avenue, Melbourne, Florida.
A celebration of life is still being planned and will be held in New Jersey.

1 entry.
I had the pleasure and life blessing of knowing my lovely Aunt Grace all my life. From the gitgo I thought of my Aunt like a movie star because of her exceptional beauty, but her upbeat personality, her knack to tell a story and joke so well and her laughter is something also that will be in my spirit thru to my next journey on. I was proud of how well she took care of herself thru life and how her strength carried her through until the end Admirably and gracefully. Few names suit someone as perfectly as with my Aunt Grace. Grace, beauty and a laugh that could only encourage joy in your spirit. I love you Aunt Grace. See you then.....whether it be in the sunset or sunrise....Chrissi xoxo