Grant Bohannon Cooke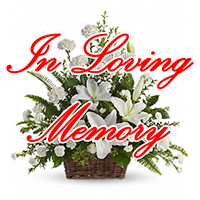 Born in Plattsburg, New York on June 7, 1946
Departed in Palm Bay, Florida, on April 12, 2019
Grant Bohannon Cooke
Grant passed away early Friday evening, April 12th, 2019 after a long illness. Grant was born on June 7th, 1946 in Plattsburg, New York. He was a veteran of the U.S. Air Force, Sargent E-4, having proudly served from January 17th, 1966 and received an early out Honorably Discharged May 27th, 1969. He served a year in Vietnam from October, 1966 to December, 1967 as a Communications Specialist.
Grant was an honor graduate of the 1972 Charter Class of Florida Technological University (FTU) now known as the University of Central Florida where he earned a Bachelor of Science in Business Administration (BSBA) degree. After college, Grant worked as a Manufacturing Supervisor for Harris Semiconductor for a number of years.
Grant was predeceased by his parents, Elmer Harrington Cooke and Nannie Etta Bohannon Cooke.
He is survived by his beloved wife of over 47 years, Sharon; precious daughter, Aubrey-Shea (Clinton) Hatcher; amazing grandson, Jonah Bohannon Hatcher; brother Keith (Lib) Cooke; nephews, Kristopher (Naomi) Cooke and Ryan (Christine) Cooke; uncle, William Bohannon; aunt, Becky Groves, many cousins and loving friends.
A memorial service will be held at Brownlie-Maxwell Funeral Home in Melbourne, FL on Friday, April 26th, 2019 at 2PM.
In lieu of flowers, please consider a charitable donation to the American Heart Association, Leukemia & Lymphoma Society or a favorite charity.
1 entry.
A great father, husband, and friend that we'll never forget. All our love to your family.