Guinith Lynne Moss Pearson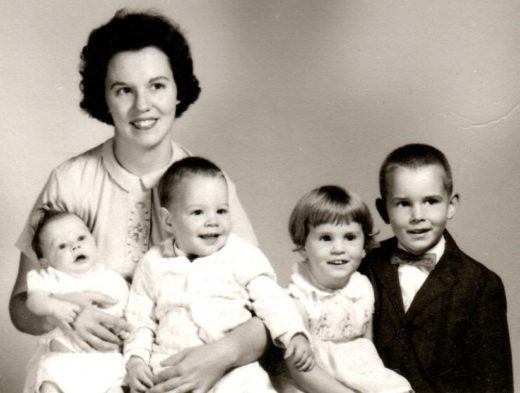 Born in Charleston, West Virginia
Departed in Satellite Beach, Florida
Guinith Lynne Moss Pearson of Satellite Beach departed our earth for heaven May 25th, 2021.
Lynne arrived in September of 1937, born to parents Betty and Guy Moss. Her brother, James Earl Moss, had arrived about four years earlier.
Lynne was born in Charleston, West Virginia and raised in Dunbar, West Virginia. Lynne enjoyed her childhood in Dunbar, her many close friends, and the Dunbar Bulldog Marching Band. She later received an Associate's degree from Florida Southern College in Lakeland before returning to Dunbar. Lynne and her family arrived in Eau Gallie, Florida to stay in 1966.
Lynne was a longtime employee of Brevard Orthopedics where she had several friendly co-workers and a fine set of surgeons. She had many famous patients under her billing eyes, her favorite being former Phillies catcher Andy Seminick.
Lynne is survived by her four children, Shirley (Steve) McCoy Rumsey, Kimberly Ellis Swarthout, Richard (Maria) McCoy and Scott Ellis, all living in Eau Gallie and in Longwood. She is survived by her many grandchildren, Kyle, Kristy (Michael), Ben, Kristina (Brian), Holly, Ryan, Alesha, Jessica, and Bonnie. All will miss their beloved Mimi.
Lynne was preceded in death by husbands William Ellis, James Richard McCoy, and Paul Pearson. Lynne was also preceded by her parents and her beloved brother.
At her request Lynne's remains will be interred with her family in Winfield, West Virginia. No local services are planned.
Our Mom never had a complaint throughout her life, even in her final illness. She was gracious in good times and strong in tough times. Mom was loving and accepting with a very laissez faire way of raising children which yielded four strong and independent sons and daughters. Although we grieve her passing we know she is freed from her earthly bindings and truly now in a better place.
2 entries.
Nedra and I iand our entire family send our heartfelt condolences for the loss of your mother. We share your belief that she has found everlasting life and joy with the Lord.
She stole my heart! She was very special to me!