Guy Edward Burnett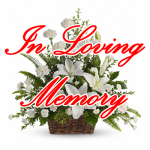 Born on April 30, 1955 in Passaic, New Jersey
Departed in Melbourne Beach, Florida on February 13, 2020
Guy Edward Burnett, 64, of Melbourne Beach, Florida passed on February 13, 2020. He worked as a Senior Marine Officer for US Customs for many years.
His family includes his wife Catherine, daughter Kristen (Dr. Robert) Mango, son Guy "Dusty" Burnett, parents Guy and Jean Burnett, sisters Tracy Burnett and Dale —–, and granddaughters Cecily, Violet, and Willow.
He was preceded in death by his daughter Emily.
His Funeral Mass will be Tuesday, Feb 25, 2020 at 11:00 am at Holy Name of Jesus Catholic Church, 3050 N. Highway A1A, Indialantic. Donations may be made to a charity of one's choice.
8 entries.
I remember when Guy joined the US Customs Service.Not sure if he started his career in the NJ or the NY office, but what I do remember is that his co-workers all enjoyed working with him and then he left us one day for Florida. I probably saw him from time to time at John Jay College... I will remember him and the family he left behind in my prayers .God rest his soul and may he rest in peace. Jack Conti
As friends for over 40 years we are very sad to hear this news. We've been through the ups and happy times together as well as the sad times together. Guy was truly a good hearted person to everyone he met, full of fun and laughs. He will truly be missed. We are thinking of you Cathy, Kristen and Dusty, be assured he is embracing Emmy.
Fair winds and following seas my friend. Rest in peace.
Guy and my late husband John J. Aitken not only worked together in Fort Lauderdale but where friend.
Guy was a good person and had a wonderful heart. We worked together for many years. During those years we had a lot of good times. I have some great memories that I will cherish for the rest of my life. Rest In Peace old friend and smooth sailing. You will be missed.
We are so very sorry for your loss and wish there was something we could do or say to help ease your pain. Our thoughts and prayers are with you.
Dear Cathy & Family, Very saddened to hear of Guy's passing. I have fond memories of the days when we worked together in Newark. Carmen & I are praying for you all. May God bring you comfort. Manny Marin
Thank You for your Customs service. Peace be with you