Harry Russell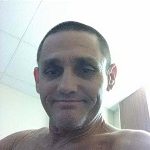 Born on May 25, 1976 in Melbourne, Florida
Departed in Melbourne, Florida on February 13, 2020
Harry C. Russell, Jr. "Chuckie" of West Melbourne Fl, born May 25, 1976 and passed away February 13, 2020. He was a concrete finisher by trade and enjoyed hunting, fishing, airboating, surfing and skateborading.
He is survived by his two beautiful children Jaelynn and Keith Russell, parents Harry C. Russell, Sr. "Chuck" and Beverly Keller, grandmother Helen Clay, brother Tony Russell, sisters Shyra Speegle, Shan Holcomb and Ariel Havanah, uncle Joe Harrison and Aunt Bobbie Harrison, aunt Cindy Dickenson and great aunt Nadarah Calhoun, step siblings Tammy Holcomb, Davie Holcomb (deceased) and Dancetone Holcomb, many nieces, nephews and cousins.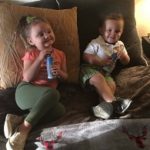 A celebration of life will be planned for a later date.

5 entries.
Rest with the angels my friend! You will be missed.
God's speed nephew. You can rest now -------- Uncle Joe & Aunt Bobbie
Love you little brother, hope you are now at peace!
So very sorry for your loss. LOVE to all !
Dearest Cindy and family, I am sorry for your loss. May your happy memories and those two dear little ones bring you peace as you travel this sad path. Ellen and family