Howard Nations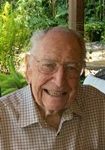 Born in Grand Saline, Texas on October 26, 1921
Departed in Palm Bay, Florida on November 18, 2019
Oct 26,1921-Nov 18,2019 Howard, 98,was raised in a small panhandle town in Texas with true Texas Pride and a Cowboy spirit. He joined the Navy and became a fighter pilot in WWII. During flight training in Sanford, FL he met the love of his life Nell, they were married and spent 71 years together until her passing in 2016. They moved to Norfolk, VA., when he was assigned to the Air Group 17, Fighter Bomber Squadron aboard the USS Hornet. He was awarded WWII Victory Ribbon, Asiatic Pacific (3 stars), American Defense (1 star), Air Medal (4 stars) and a Presidential Unit Citation (1 star). After the war he was President of the Virginia Beach, VA Jaycees earning an Honorary Lifetime Membership. Soon, there after they moved to Melbourne, FL where he was active in the car business for many years, later he became a Realtor until his retirement. He was and always will be loved by his children Linda and Zeke; grandchildren, Nannette, Nicole, Zack, Rick and Sue; great-grands Brady, Brock, Connor, Henry, and in March Charlie. He will be remembered by all as a kind, caring, honorable Cowboy of a man, who leaves a legacy of Honor, Pride, and Family that we should all strive to achieve. Memorial service well be Sunday, November 24, at 12:45 PM at Presbyterian Church of the Good Shepherd.
2 entries.
Dear Sue and family. Our thoughts and prayers are with you during this very difficult time. It was always a pleasure seeing Mrs Nelson when she was visiting Connecticut. ?
Marge, Sue, James - I am so very sorry to hear about the passing of your Mom. My thoughts and prayers are with you.