Hubert L. Rhodes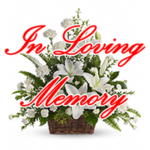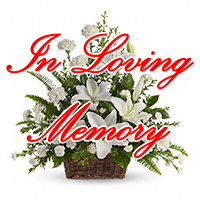 Born on June 12, 1939 in Pireway, North Carolina
Departed on September 13, 2020 in Melbourne, Florida
Hubert L. Rhodes, 81, born in Pireway, North Carolina, passed away on Sunday, September 13, 2020 in Melbourne. Hubert is survived by his son, Allen (Terry) Rhodes; daughters, Ginny Harrison and Ruby Albaugh; 5 grandchildren, 4 great grandchildren and 1 great great-grandson; brother, Morris Smith; and sister, Essie Mae Hodges. He was preceded in death by his wife, Lizzie Prescott Rhodes.

2 entries.
We only had the pleasure of meeting him a couple of times. He was a very nice man. We are so sorry for the families loss. Prayers and hugs!
Uncle Hubert I will miss you. I pray for RubyJo, Ginny, and Allen. May you find comfort in your loss. All pain is gone. Rest in Peace.