Jacob Otto Werner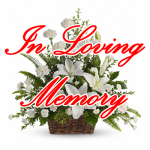 Born in Cocoa Beach, Florida on August 24, 1980.
Departed on September 27, 2017 in West Melbourne, Florida.
Service:
October 5, 2017 at 1:00 PM at Advent Lutheran Chruch, Melbourne, Florida
Jacob Otto Werner entered the Church Triumphant on Wednesday, September 27, 2017. The first son of Peter and Cynthia, he was born on August 24, 1980. He attended Dr. W.J. Creel Elementary, Johnson Jr. High, Eau Gallie High and BCC. During his life he tried his hand at many trades: working at a grocery store; as a dish washer; in construction; dock work; and finally as a concrete worker. He had a deep faith which he lived out in kindness to any and all. He would change the tire of a stranger, mow the neighbor?s yard if they were unable, and generously give away his last of anything if he thought you needed it. Predeceased by his Grandpa and Opa. Jacob is survived by his dad, Peter (Betty), his mama, Cynthia, brother, William (Stephanie) and sister, Maria. He also leaves behind his Grandma, Oma and numerous aunts and uncles, as well as cousins, nephews, and a myriad number of friends. He loved animals and shared the joys and sorrows of all he knew, but will be most remembered for his caring heart and open arms. There will be an empty spot in our hearts until we meet again. Services and interment will be at Advent Lutheran Church in Suntree at 1:00 pm, Thursday, October 5, 2017 with a reception following. It is requested that bright, happy colors be warm in keeping with the resurrection promise. In lieu of flowers please do a kindness for someone in memory of Jacob.
1 entry.
Was so sorry to hear of David's passing . Would love to hear from anyone from the family. David was my Cousin on his father's side. From a family of black sheep , David was a white sheep .