James David Rehm
James David Rehm, beloved husband, father, son, brother and friend departed this life on Thursday, March 23, 2023, at the age of 78 at the Melbourne Regional Hospital. Jim is predeceased by his parents, James Joseph and Vivian Rehm, and his two brothers, Charles and Allen Rehm. Jim is survived by his brother, Jonathan (Linda), his devoted wife Mary of 50 years, their two sons, James Jr. (Christina) and Christian (Katy), and four loving grandchildren; Kamber, Keaton, Bridget and Miles.
Jim was born in Brooklyn, New York on May 17, 1944. Jim served in the US Navy from April 1965 to July 1969. He had a career in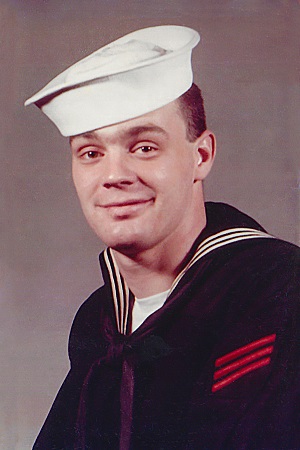 fixing and installing computers and eventually managing the computer repair men. Jim moved to Melbourne, Florida in 1988 where he purchased and ran his own arcade business. He grew that company up until he had a stroke in 2006, after which he retired. He took great pride in his work but even greater pride in the friends and business relationships he forged along the way.
He enjoyed family trips and football (especially the Chiefs). He loved cruises, bagpipe music, hot rods, good food and watching swing dancing. Most of all he loved his family and took great pride in his children and grandchildren.
Dad, you are now at peace, but you will live on forever in our hearts. We love you so much, rest in peace.
There will be a private ceremony at Cape Canaveral National Cemetery. The date is yet to be determined. Please contact the family if you're interested in attending.
In lieu of flowers, donations can be made to the Fisher House Foundation.