James (Jim) Bryan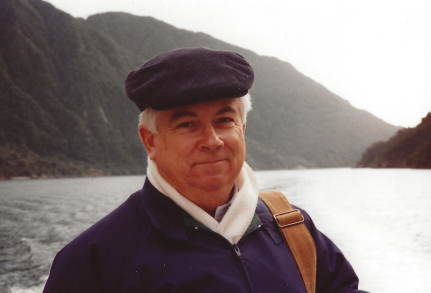 Born on January 29, 1937 in Conway, South Carolina
Departed May 17, 2023 in Indialantic, Florida
James (Jim) Bryan, 86, of Indialantic, Florida, passed away on May 17, 2023, peacefully at home with his loving wife and son Dan by his side.
Jim was born to parents L.F. and Nettie Bryan on January 29, 1937, in Conway, South Carolina. Jim graduated from Conway High School and received a degree in Electrical Engineering from Clemson University, class of 1959. At Clemson, he was a member of Tau Beta Pi, R.O.T.C., and elected Class Treasurer.
He and the love of his life, Sophie (Johnson) met in 1958 at the Myrtle Beach Pavilion the summer before his senior year at Clemson and got married the following August. They were married for over 63 years, through good times and bad. When Sophie was diagnosed with ovarian cancer in the 90's, he retired early and devoted his time to getting her healthy; together they beat it and she has been cancer free for over 20 years.
Jim came to Florida in 1962 for a job at Radiation Inc., soon to be the Harris Corporation. There, Jim was a Director in the Government Systems Division, where he worked for 36 years.
Jim was an ardent fan of the Clemson football team. He relished traveling up to South Carolina and visiting Death Valley to root for the Tigers. He never missed a game on TV, fervently watching the games with family, enjoying the many victories, and suffering the rare defeats.
Jim was a curious and adventurous man. He and Sophie traveled the world, by themselves and with friends. Their home is filled with photographs of them on their travels. He has visited all 50 states. In their car they have crisscrossed the US often, following a meticulous itinerary planned long in advance. We are very happy that he was able to make it to the Johnson Family Reunion last Thanksgiving.
After moving to Florida, he was able to continue the same outdoor pursuits that he had enjoyed growing up in Conway. He loved to fish and water ski and they taught their children to water ski behind his boat the Jim-Dan-Dee. He also took up golf and became an avid scuba diver. Later, when all his children moved to Colorado, he and Sophie became quite earnest snow skiers, their townhouse in Dillon, CO was the site of many great weekends for all of us.
Jim and Sophie were fortunate to be a part of an extended group of friends that were formed in the early 60's and although time has reduced their number the love for each of them (and their children) continues. They had a monthly bridge club that continued for decades. And for many years the first week of August would find them all vacationing together at Callaway Gardens in Pine Mountain, GA.
He was an active member of Eastminster Presbyterian Church of Indialantic, Florida, which he and Sophie joined not long after they moved to Florida. He held several leadership positions in the Church, including teacher, youth group director, elder, and deacon.
He was predeceased by his parents, L. F. and Nettie Bryan, and his sister Jenny Lou Marshall.
Jim is survived by his wife Sophie, children Jim Bryan and wife Lisa, Dan Bryan, Dee Angradi and husband Ted, grandchildren Sarah Bryan and husband Joe Siebert, Madeline Bryan and partner Chad Skiles, Augie Angradi, Lincoln Angradi, sisters Nettie Long and Sue Nelle Wade, a host of beloved nieces, nephews, and other extended family members.
Even though his life was rich and full, Jim should be remembered mostly for the profound love that he had for Sophie, his children, and grandchildren. We are all very fortunate to have had him in our lives. We will miss you so much Dad.
The memorial service and reception will be held on Saturday, June 10, 2023, at 11:00 a.m. at Eastminster Presbyterian Church, 106 North Riverside Drive, Indialantic, Florida. The family requests that people make donations in support of Ovarian Cancer Research Alliance (OCRAhope.org) or Eastminster Presbyterian Church in lieu of sending flowers.
Ovarian Cancer Research Alliance
Eastminster Presbyterian Church
2 entries.
From everyone at Heffner Architects we offer our sincerest compassion and empathy in this difficult time. We have enjoyed knowing Jim Jr for many many years and through him and his tales of the past, we believe we have a glimpse of the wonderful man his father was.
Dear Sophie and family, My sympathy to each of you. Sophie, so enjoyed Jim and you at the UMD Summer Senior program. Jim had such a good sense of humor. We were glad to be your Ambassadors. Sending Love and Hug, Judy