James Ray "Whitey" McLeland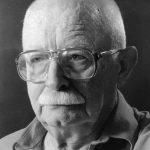 Born in Hiawatha, Kansas on May 7, 1929.
Departed on December 20, 2017 in Palm Bay, Florida.

James Ray "Whitey" McLeland was born on May 7, 1929 in Hiawatha, Kansas, the second child or Roy Whitman and Helen Irene (Swartz) McLeland. As a child he adored his much older brother Robert Warren and loved to imitate everything Bob did. Whitey was fascinated with photography and cars from an early age. By age 13 he had his first newspaper photograhy assignment – photographing a housefire for the local Hiawatha newspaper. After graduating from high school, he worked for a time as a salesman for the G.N. Winter Motor Co.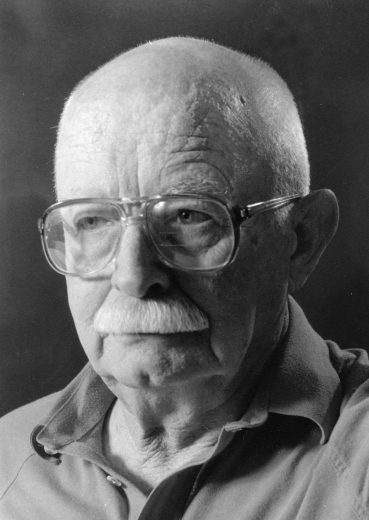 Whitey attended Kansas State University where his studies were interupted by service during the Korean War. He graduated with a degree in Psychology and almost immediate went to work for the Great Bend Tribune as a staff photographer. There he met Vida Mae Scheck and they married on March 30, 1957. Immediately after the wedding the couple left for Hollywood, Florida where Whiety began working for Chris Craft as an industrial and advertising photographer. Shortly after the birth of their first child, Heather Gaye, in 1958, Whiley followed Chris Craft to the rapidly growing Cape Carnaveral Space Center and the family moved to Melbourne. Whitey loved his work at the Cape and remained there photographing tests, launches, astronauts and dignateries until his retirement in 1986. After his retirement from the Cape Whitey started a photography business shooting weddings, fashion photography and much more until the 2010s. After the birth of their younger daugther Dana Joy, Whitey and Vida divorced in 1968.
Whitey was and early and very active member of the Sports Car Club of America in Florida. He and Vida won numerous trophies at rallies across Brevard County and they became regulars at Sepring and Daytona. Whitey combined his two loves developing a thriving business photographing races, cars and drivers well into his 80s. He often donated photographs to up and coming young drivers for use on their webpages.
Whitey was an avid reader and early adopter of all technology, a gun collector and a long time member of the Palm Bay Gun Club. He loved to take long road trips around the U.S. and to discover new parts of the south with his daughter Dana. And he loved to share stories of the early days at the Cape. Always independent, Whitey lived in the house he and Vida bought in 1964 until the end of his life.
Whitey passed away peacefully, after a short struggle with cancer, on December 20th 2017 with his daughters at his side. The family is very grateful to the William Childs Hospice House and the Palm Bay Hospital for their compassionate and excellent care in Whitey's final days.
He is survived by his daughters Heather Gaye McLeland-Wieser (Richard) and Dana McLeland and his grandchildren Hilary Joy McLeland-Wieser and Andrew James McLeland-Wieser.
Memorial donations are suggested to the Friends of the Eau Gallie Public Library.