Jean Carol McGuire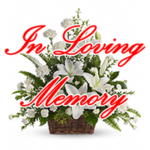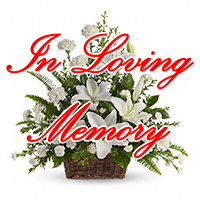 Born on January 29, 1940 in Brooklyn, New York.
Departed on October 22, 2020 in Melbourne Beach, Florida
Jean Carol McGuire, 80, of Melbourne Beach, was born January 29, 1940 and passed October 22, 2020.
Her family includes her husband of 61 years Bruce, daughter Patti (Bill) Bogan, son Michael (Michelle) McGuire, son Daniel McGuire, son Harold McGuire, brother Frank (Joan) Falzarano, sister Joyce Williamson and grandchildren Billy (Kenzi), Taylor (Jason), Michael, Olimpia, Brendan, Katelyn, Sean, Bruce. She was preceded in death by her two sons Bruce and Patrick.
Her Funeral Service is at 1 pm on Monday, October 26 at Immaculate Conception Catholic Church, 3780 S. Highway A1A, Melbourne Beach.