Jerry Lynn Scott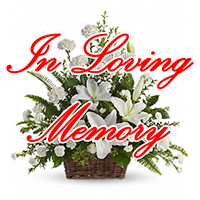 Born in Knoxville, Tennessee November 19, 1952.
Departed in Melbourne, Florida on August 23, 2018
Jerry Lynn Scott, 65 of Rockledge, FL passed away on August 23, 2018 in Melbourne.
He was the owner of Scott Printing in Cocoa and the Jerry Scott Youth football field in Cocoa was named in his honor.
Survivors include his wife Rebecca Scott, daughters Catrina (Ronald) Little and Jaime (Rodolphe) Carro, and son Ricky Scott, grandchildren Jordan Little, Madison Little, Noah Carro and Gabriel Carro, Hunter Scott, great-grandson Camden Hooten and a sister Lisa Wynn.
Graveside service will be at at later date.
3 entries.
Jerry was the biggest a-hole! He had the biggest ego ever and the world is a better place without people like him
So sorry for your loss. Jerry was a good man. My thoughts and prayers are with you all. Much love sent your way.
Love Love Loved Jerry! He was a great friend from the neighborhood growing up all the way until the last time I saw him. He was always one of the good guys and will be missed my so many! *Lisa, Intried to copy his obit to put on my FB page, but I could not get it.