Jimmie A. Marshall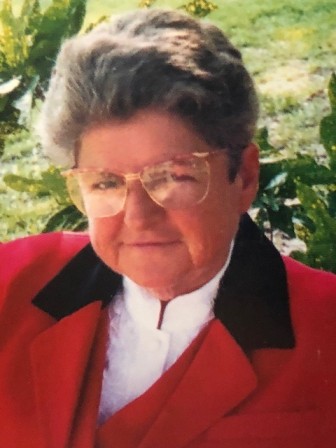 Born in Malabar, Florida on February 7, 1941.
Departed in Palm Bay, Florida on May 31, 2018
Jimmie A. Marshall, 77 of Malabar passed away on Thursday May 31, 2018, surrounded by her family. She was a native of Malabar, a veteran of the US Army serving in the Pentagon and retired as a Systems Analyst after 30 years at HRMC. She was multifaceted, a painter, song writer, author and founder of the Ruth D. Sikes Marshall "Earth Angel Award" which honored outstanding hospice workers.
She is survived by her sisters Tommie Brooks, Bobbie (Bob) Gourlay, and Jackie Marshall, six nieces and five nephews. She was predeceased by her parents Tom and Ruth Marshall.
Calling hour will be 1pm to 2pm on Thursday June 7th followed by a service at 2pm in the Brownlie – Maxwell Funeral Chapel. Donations in her memory may be made to William Childs Hospice House.