Joeann "Joey" Leccese-Frank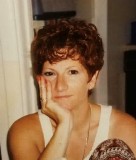 Born in Manhattan, New York on March 7, 1955
Departed in Melbourne, Florida on March 8, 2019
Joeann "Joey" Leccese-Frank, 64, born in Manhattan, New York passes away on Friday, March 8, 2019. Joeann worked as a bookkeeper and then in multiple positions for Brevard County Eye Doctors. She came to Brevard County in 1990 from Long Island NY.
Joeann a beloved wife, mother and friend is survived by her, husband, Bill Frank; son, Jason (Crystal) Perruccio, daughter, Jaime (Keith) Tackett, son, William (Andrea) Frank, daughter, Erin Frank, son, Ryan Frank, daughter, Kailee Frank, grandsons, Chase Tackett, Benjamin Perruccio; brothers, Billy and Joseph Leccese; Adopted Mom to too many to mention!
Calling hours will be Friday, March 15, 2019 from 5:00 PM until 8:00 PM at Brownlie-Maxwell Chapel.
A celebration of Joey's Life will be held on Saturday, March 16, 2019 at the David R. Schechter Community Center, 1089 S. Patrick Drive, Satellite Beach from 12:00 pm until 3:00 pm.
In lieu of flowers please consider donating in her name to St. Jude, Make a Wish, or the Children's Charity of your choice.