John Charles Sherman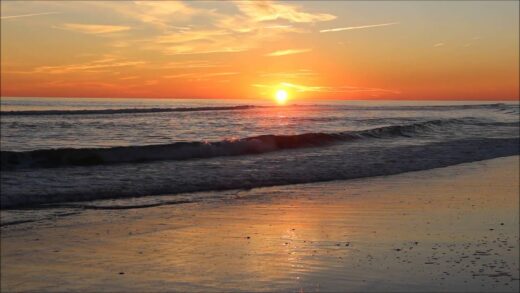 Born on December 10, 1964 in Stoughton, Massachusetts
Departed October 30, 2023 in Melbourne, Florida
John Charles Sherman of Melbourne, Florida passed away unexpectedly on October 30, 2023.
He was born on December 10, 1964 in Stoughton, Massachusetts. He was preceded in death by his parents Ralph and Gladys Sherman. He leaves behind a daughter Emily Sherman of Alexandria, Virginia; a son John C. Sherman II of Lampe, Missouri and two grandchildren. "Charlie" is survived by his brothers Ralph Sherman and his wife Marcia; Richard Sherman and his wife Tammy; his sisters Cathy Hinxman and her husband Eric and Susan Givner and her husband John as well as several nieces, nephews, grandnieces and grandnephews.
Charlie or "JJ" as many knew him by, lived his life freely by living by the motto "…there I was minding my own business…". He had numerous friends including his longtime roommate Sandra Ferguson of Melbourne, Florida.
13 entries.
Charlie ~ Thank you for all the memories & all the laughs. Praying for you & all your family. You will be missed.
Uncle chuck, I will always remember those great times as a child. You were always so energetic and entertaining. I wish I could have been able to spend more time with you in my adulthood but the phone calls here and there are something I remember and cherish, rest easy, love always.
Remember when u gave me like 8 Stitches in head we Lied to your mother and mine how it happens lol I'll miss u rest in peace and say hi to my dad and your dad and mom for me . Love ❤️ Penny
I've known you all my life You were like a little brother Last time I saw you was Christmas Eve at Cathy and Eric's house what a great memory to have you will be missed dearly
To my favorite brother. Thank you for all the memories, the conversations, and the time we spent together. Like the one with a Chess piece and a window, or another with a golf cart and a hill. A special memory is of us meeting you at Cheers 2 U.... Or did I mention the time I tried to teach you Texas holdem and you winning all my money,lol I will miss our conversations and the sound of your voice. To all the Cheers we had to mark special moments, or just because ... Rest in peace Charlie, give Mom and Dad a kiss and a hug. Give Grammie a kiss on the cheek. I will miss you always! Love Cathy Cheers!!
Charlie I loved our visits when ever we were in Florida. You were a great Brother, always remembering everyone's birthday by having a toast. When we meet again, I want the answer to the riddle. Rest in Peace
We had a lot of good times together. Thanks for introducing me to my wife. You will be dearly missed. Thanks friend for the great memories. Rest in peace love you Dan and Doreen.
I will miss you. Love you always, Rick
Time will pass but not one day will go by that you aren't in my heart. I'm so grateful that I have so many crazy fun memories of you to last me until the day I die. You certainly were one of a kind. I'll see you whenever and don't forget to save me a seat at the bar. Cheers to you, the best Brother In-Law ever.
Charlie we were lucky to grow up as kids and I always was grateful for our chats here and there. Rest now will see you on the other side. I pray for all of your family to find some comfort...Amen brother 🙏
To my little brother, Rest In Peace. I'll remember the times we had laughing, joking and long conversations on the telephone. See you in the next life. I love you, Ralph
So long Cousin your in a better place now. Kiss and hug your mother for me. Shake your dad's hand and let him know I think of him often. Find Paul and go on an adventure. I will see you when I see you. Scott